---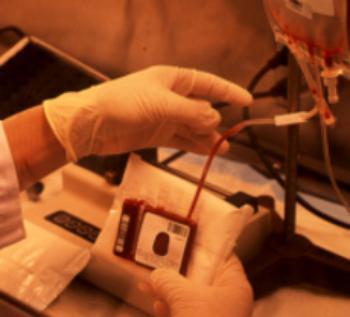 Parents hoping to ensure their children's future health have taken to "banking" cord blood. Cord blood, which is taken from the umbilical cord immediately after birth, is rich in stem cells, which can be used to grow new tissues and organs.
While there are currently just a handful of medical procedures that use cord blood, the hope -- or selling point, depending on your point of view -- is that someday, a wide range of diseases will be treated using cord blood. Those whose parents had the foresight to bank their children's blood would then have what amounts to a biological advantage over others.
But of course, none of this works if the cord blood isn't there when it's needed. And that's the situation that may confront clients of BioBancUSA, a California company that allegedly went out of business and turned its specimens over to its medicall untrained directors.
The Monterey County district attorney sued BioBancUSA, its founder Robert Hayner, and treasurer James Swallow, alleging violations of state Health and Safety and Business and Professions Codes, Courthouse News Service reported.
Hayner founded the Monterey-based biotechnology firm in 2006, offering cryogenic banking of umbilical cord blood and white blood cells.
Hayner, who holds a bachelor's degree in engineering, was CEO for flight simulation firm Carmel Applied Technologies, which was acquired by Alion Science and Technology in 2005, according to BioBancUSA's website. Swallow was the company's CFO, according to the complaint.
"Defendants stored umbilical cord and white blood cell specimens in a cryogenic unit called the BioArchive, cooled by liquid nitrogen. The BioArchive unit was designed to operate robotically with computer-controlled adjustment of liquid nitrogen levels and around the clock electric monitoring," the suit maintains.
Ceased operations
But the state claims BioBancUSA laid off all its staff in July 2010 after collecting and storing specimens for 4 years, but neglected to tell its customers it had "essentially ceased operations."
"Starting in or about July 2010, instead of utilizing trained medical and laboratory staff to monitor and maintain the BioArchive unit containing customer specimens, defendants Robert Hayes and James Swallow, neither of whom was medically trained or certified to work in a laboratory setting, attempted to maintain the unit themselves by occasionally adding liquid nitrogen manually," according to the complaint.
BioBancUSA's license with the California Department of Public Health Biologics was revoked in October 2010 when its medical and laboratory director resigned without appointing a replacement, the state claims.
False advertising
The state accuses BioBancUSA of engaging in false advertising by, among other things, advertising state-of-the-art umbilical cord blood and white blood cell cryogenic storage services on its website and enrolling new patients after it had ceased operations.
It also violated quality control policies established by the American Association of Blood Banks, such as not having enough qualified staff and failing to maintain their specimen storage equipment, the complaint states.


---