---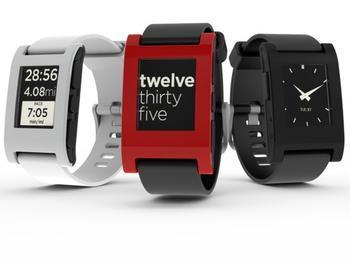 It seems with each new technological advancement another invention from the past becomes obsolete.
The DVD player brought an end to the VCR, MP3s put the kibosh on the CD craze, and when's the last time you used a home answering machine?
Another invention that has died a slow death over the years is wristwatches. Although many people are still wearing them, plenty of consumers just don't use watches to gauge the weather anymore, or use it as an alarm clock to wake them up in the morning.
And you can blame most of that on the invention of smartphones and other mobile devices.
But today a lot of companies are looking to reinvent the wristwatch by making them more like mobile devices, and many believe the year 2013 could be when "smartwatches" rise to consumer prominence.
Take the Pebble watch, for example. It allows you to sync your Android or iPhone, giving you mobile device capabilities on your wrist. Its creators put the watch on the crowd-funding site Kickstarter to assist with product development and marketing, and to date the company has raised a huge sum of over $10 million.
Consumers can also download from an array of different Pebble watchfaces, and access internet based apps just like smartphone.
What's also special about this watch, and others like it, is that they're perfect for cyclists, runners and others who need to access a GPS system while they're being active. This is nearly impossible to do with a traditional smartphone, as they can easily break when working out, or become overly cumbersome during stressful movements.
The Pebble is also waterproof for swimming and it's rumored to be released by late 2012 or early 2013. The watch was supposed to be available by this September but the company has since pushed back its debut. Once the Pebble hits retail stores, it's rumored to go for about $150.
Like a wristwatch ...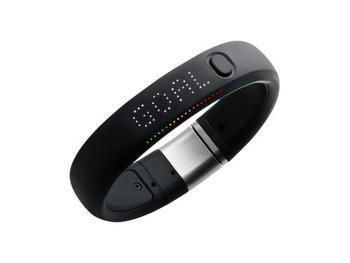 The Nike FuelBand is sort of like a wristwatch but then again it isn't, resembling more of a sleek looking bracelet. Users can set daily goals like dietary or exercise plans, and the wristband itself switches colors from red to green as you get closer to your fitness objective.
The wrist device can also be linked to Nike's website so you can keep track of your workout tallies and compare them with other Nike customers.
The company has been receiving pre-orders since February of this year, but high demand and customer curiosity has allowed the watch to sell out rather quickly, although it now can be purchased on Nike's website for $149.
Sony Smartwatch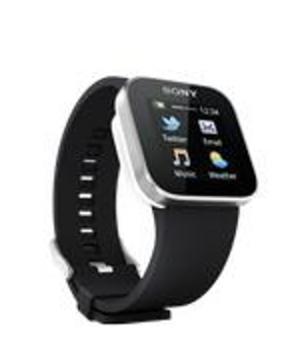 The Sony Smartwatch, also costing $149, allows you to pretty much wear the phone on your hand, as it comes with touch display and users can download Google Apps to adjust the watch to their specific daily needs.
Its makers say the Sony Smartwatch is ultra-light weight, and the face can be detached and put onto a wrist band that you're currently using. The watches look pretty cool too, coming in black, grey, white, pink, green and blue, and can easily be worn for fashion purposes as well.
The MotoACTV which is made by Motorola and goes for about $250 is also ideal for those who work out or stay physically active. The watch works just like an Android and comes with Bluetooth if one wants to attach their phone, headset or other accessories.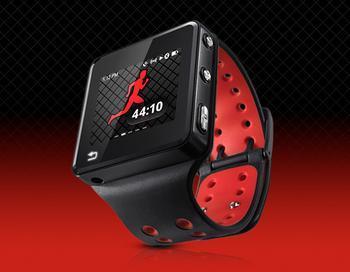 The watch also allows one to track their progress while working out or trying to reach a particular fitness goal. Like the other phones the MotoACTV has music playing capabilities as well as a GPS, and can serve as an electronic coach while one is attempting to maintain their exercise regimen and become physically fit.
Although the device isn't as pretty as Sony's smartwatch, and doesn't come in the same variety of colors, it stillout performs traditional watches by leaps and bounds. It's almost like having an entire laptop on your wrist.
Time will only tell if smartwatches will become as popular as smartphones and other mobile devices in the coming years, or if they will simply fall into consumer obscurity like so many other new products that were supposed to change the way we maneuver in our daily lives.
It will be interesting to see, but one thing we do know at the moment, is that several companies are hard at work trying to create the next wave of popular mobile device technology.
---