---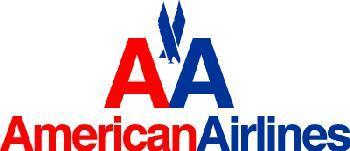 It was a rough weekend for travelers on American Airlines. The bankrupt company continued to cancel and delay flights, blaming a job action by its pilots.
The Allied Pilots Association (APA), however, denied the union was purposefully trying to disrupt American's flight schedule.
The airline, in the midst of bankruptcy proceedings, is trying to cut expenses by rewriting some union contracts. In the last week American has been forced to cancel or delay some 300 flights because of an increase in pilot-reported maintenance issues or pilots calling in sick.
The Allied Pilots Association, the collective bargaining unit for American pilots, denies any coordinated work action, saying pilots are only looking out for the welfare of the flying public.
Pilots' response
"American Airlines pilots are trained professionals who are responsible for flying their passengers safely around the world every day. The list of unresolved maintenance issues grows every day on each of the aging aircraft we operate, and we can't ignore serious maintenance issues that could easily turn into safety risks. Our pilots will not compromise safety, ever," said APA President Keith Wilson.
"American Airlines chose to reject our contract and the operational procedures and protections that go with it. Understandably, our pilots are taking a prudent and cautious approach in their operational decision-making process."
Wilson said the maintenance issues that resulted in delayed or cancelled flights include a failed left engine generator, a lightening strike, a partial flight control failure and an inoperative weather radar test.
The Wall Street Journal reports only 55 percent of American flights arrived within 14 minutes of their published schedule on Saturday. It was the end to a very tough week for the airline.
Bad press
At midweek Scott McCartney, travel writer for the Wall Street Journal, urged consumers to avoid traveling on American.
"If you're making travel plans for this fall, avoid American Airlines. American has become too unreliable," McCartney wrote in his blog.
By the end of the week, American felt compelled to issue an apology to its customers.
"To our customers, we are sincerely sorry for the disruptions they've been feeling," said American spokesman Bruce Hicks. "We know our customers don't like it. We know they're irritated."
Cost-cutting
American is trying to negotiate contract reductions with its pilots as it seeks to trim expenses. The company's lone bright spot during the week was a better than expected response to its offer to flight attendants to take a buy-out package.
More than 2,200 flight attendants took the offer of $40,000 to anyone who would voluntarily leave the company. American says that means the company won't have to layoff any flight attendants as it tries to reorganize under bankruptcy.
---