---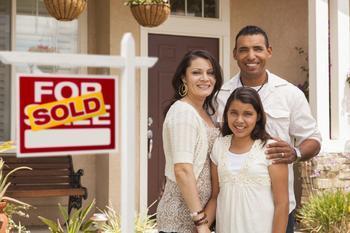 With home prices still at bargain levels and interest rates at historic lows, more people are beginning to look at buying a house. And why not? In many cases the cost of owning is now much less than renting?
Before embarking on a house hunt, there are things to consider. Chief among them is how long you expect to stay in one place. If you think you will move to another area in a couple of years, then buying is probably not a good idea. But assuming you do plan to stick around for a while, the experts at Zillow.com have come up with 10 things you really should consider before making an offer on a home.
1. Location, location, location
It's the oldest of real estate clichés, but that's probably because it is so true. Location is extremely important when it comes time to sell. You can have the worst house in the world with the ugliest kitchen and bath. But put it on a great block or in a good school district, and your home will be coveted.
What makes a good location? At the highest level is the town where the house is located, then the school district, then the neighborhood and the block -- right down to the location of the lot on the block. Keep all of this in mind when shopping.
2. The school district
Most people who buy houses have school-age children, so the school district is right up there on the list of what's most important to many buyers. It's not uncommon for buyers to start their search based solely on the school district they want to be in.
Parents want their kids to go to the best school, which can drive up prices of homes in those districts. Even though you might not have children, buying a home in a good school district is always smart.
3. The home's position on the lot
Where the home sits on the lot in relation to the street or the overgrown oak are key elements in picking out a home. In the case of a condo, an end unit vs. an interior unit is a key consideration. You may have chosen the most beautifully renovated home in the best school district and figure all is good. But if the main living areas are shaded by a neighbor's extension or the master bedroom looks into the neighbors' family room, you may have a location problem. Light or privacy may not be a hot button for you, but chances are, they might be concerns for a future buyer.
4. Crime
If you are unfamiliar with a community or neighborhood, it is always a good idea to check the latest crime figures for a neighborhood. It can give you a good snapshot about the number and severity of crimes over a time period. So much information is online nowadays that when you find your perfect home, a quick Internet search on the area should provide you with the much-needed information.
The website MyLocalCrime.com is a good tool. Simply type in the address of the home you are considering and you'll get a list of recent crimes in the area, displayed on a map, broken down by the type of crime. No one wants to think about things like this, but it's a fact of life. Don't freak out if you notice more crime than what you'd have expected. Crime, especially petty crime, is everywhere.
5. Walkability
If you can walk from your prospective house to a grocery store or coffee shop, that's a real plus. More than ever, "walkability" is becoming a key factor in the search process. There are entire Websites, apps and algorithms that help people figure out how walkable their future home is. As a matter of fact, Zillow even has a Walk Score for most homes. Even if the nearest shopping area is too far away to reach on foot, a neighborhood with sidewalks and jogging and bike trails is preferable to one without.
6. The neighborhood's character
You may have found the absolute most perfect home, on the best block, in the best school district and on a great lot. But there could be circumstances outside your control that may give you pause -- specifically, the character of the surrounding neighborhood.
This is basically a personality test. So much of the home search is based on physical characteristics of the houses. Try to see how neighbors interact with one another. Talk to a few, if possible, asking what they like about the neighborhood and what they wish they could improved.
That next-door neighbor practicing drums in the garage at 9 p.m. could be a source of immediate neighbor conflict. Go into it with eyes wide open.
7. Don't buy the best house on the block
If you buy the best house on the block, there's no place for your investment to go but down. It's better to buy the worst house on the best block, because you can improve the house to add value to an already great location.
8. Is it a fixer-upper?
If you're buying a fixer-upper, make sure you understand what you're getting into. Did you set out to buy a home that needed work? Or does the home just happen to be in the most desirable neighborhood, the block of your dreams?
Unless you are a skilled handyman, the fixing-up part can cost more than you think. Keep in mind as well that significant deficiencies in the house may affect what kind of financing you can get.
9. Will the home hold its value?
Back during the housing bubble you could buy a home and it would be worth more than you paid for it before you moved in. It's just the opposite now. Seek some advice on home values in the area and specifically look for things you can do to add value to the home you are buying.
10. Taxes, dues and fees
Once you've bought a home and moved in, you aren't finished paying. There are other costs to be paid on a regular basis, starting with taxes. Find out the annual property taxes on the home you are considering. If it is close to another jurisdiction with lower tax rates, it might be wise to move your search to that location, if you can find a house you like.
Also, some neighborhoods have homeowners' associations that assess annual, or even monthly dues. This is especially an issue with condos, all of which will have some type of fee to maintain buildings and grounds.
---