---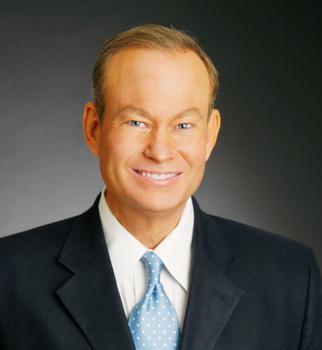 Oklahoma City has seen some pretty good days in the last few years, and not just because of its successful NBA team, the Oklahoma City Thunder. Nationally, the city has been known to be pretty much recession-proof, with one of the lowest unemployment and home foreclosure rates in the country.
In addition, Oklahoma City has created a $700 million educational campaign to either renovate or build over 70 schools throughout the evolving city. The construction campaign is one of the biggest education initiatives in the country.
With Oklahoma City's steadily growing economy and its extremely rapid pace of development, other areas are looking to the city for both ideas and inspiration when it comes to avoiding the full impact of the nation's recession.
But not only is Oklahoma City considered one of the best places to live and start a business, its residents were also able to lose one million pounds collectively, after being challenged by the city's mayor. The city was also recently named one of the "seven worst places to smoke weed," which is either a big plus or a big minus, depending on your point of view.
The missing million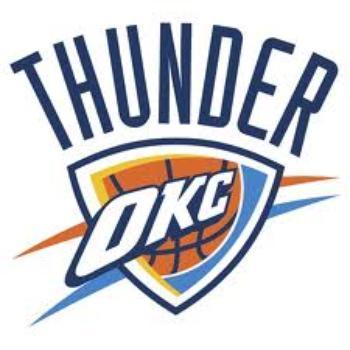 ConsumerAffairs spoke with the Oklahoma City Mayor Mick Cornett about how his city has thrived during recessionary times, and how its residents lost those million pounds in a relatively short period of time.
"In the winter of 06/07, there was a story in Men's Fitness Magazine that went and called the city one of the most obese cities in the country, one of the fattest cities in the country," he said.
 "It was about the time that we were starting to show up on a lot of complimentary lists -- best places to get a job -- those types of lists, and I was doing my best traveling the country and speaking inside the city talking about Oklahoma City's kind of emerging economy and [how] we're rising up to a new position. And that obesity list really bothered me," he said.
 "And I kind of went through some personal reflection at the time, and got on the scales one day and went to a website and found out that I was obese. I didn't even know."
"So I decided to lose some weight and I lost a pound a week for about 40- weeks. During that time frame I studied the city's infrastructure and culture and why we have a problem, and came up with an idea of trying to create awareness about obesity, [because] we weren't talking about it, we were in denial," he explained.
"So I came up with the idea of putting the entire city on a diet and announcing that we were going to lose a million pounds. And got a private sector donor to put a website together so we can kind of collect the information from everybody. So there was no government money spent on it."
"And as of January we reached the million-pound mark," he said. "We had 47,000 people sign up and we reached our goal. It took four years and three weeks."
Self-inventory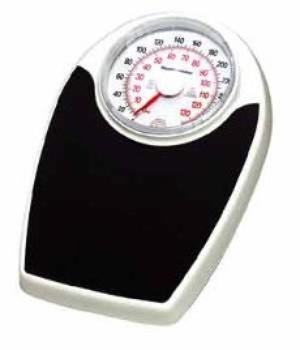 Mayor Cornett said that during that time, the city was able to take a look at itself and reexamine how its infrastructure was leading to the high obesity rate.
After the city's self-inventory, the Mayor was able to include jogging, and biking trails, sidewalks, senior health and wellness centers, and other additions to the city that helped residents remain active.
The Mayor admitted that if it wasn't for the million pound weight loss challenge, the additions to the city may not have been included in the development.
"Once we went through the awareness campaign, we saw what we had to correct," he said.
Although a city losing one million pounds is a huge challenge, a bigger challenge may have been for the Mayor, when he had to tell the same people who voted him into office, that they needed to lose a bit of weight.
And what was the initial reaction?
"I think most were stunned," the Mayor said. "I think it was 'check-out what the crazy mayor did'. I think that was the first reaction. But even if that's what it was, it got people talking about it. And obesity became the sort of topic in Oklahoma City that no one was comfortable talking about."
"I think it's because we consider ourselves nice people and obesity can affect the way you look," he added. "And it's not nice to talk about the way people look, it's an unflattering situation."
"I think when I went public with my story and my personal struggles, and announced this was going to be a topic of public debate -- and we're not going to hide it anymore -- I think it freed up everybody to talk, inside their home, inside their businesses, inside their church. Many, many people jumped on board. It just took off," he said.
Weight loss, economic growth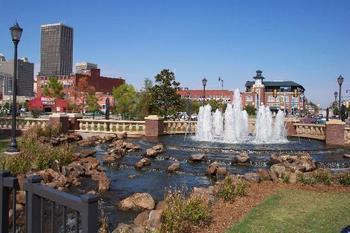 But has the city been able to maintain its new healthier lifestyle?
Mayor Cornett says there is a definite link between Oklahoma City's economic growth and its ability to keep improving its obesity rate.
"Our per capita income is going up because of the jobs we created, and with the per capita income on the rise, it will lower those obesity rates." It all comes back to economic development and creating a city where they want to live," he said.
And so far, the Mayor has been praised by Oklahoma City residents, as well as the entire nation for doing just that. Building a city that people are enthused to move to and reside in.
In fact, he says the old order of people moving to cities to follow certain jobs has changed. Nowadays people first determine where they want to live, then the jobs will follow them.
"Jobs follow people, people don't follow jobs anymore," he says. "If you can create a city where highly educated twenty-somethings want to live, the jobs will follow. It was announced that we were the most entrepreneurial city in the country in terms of start-ups per capita."
Mayor Cornett also says what makes Oklahoma City a great place to start a small business is the residents and their level of consumer confidence.
"People are spending money," he said. "We have the lowest unemployment in the country. Our cost of living is low and is about 90 percent of the national average, and our wages are higher than the national average, so that creates a discretionary opportunity for people to spend money on things like, restaurants or NBA tickets or whatever they choose."
"What it boils down to, if you're not spending all of your money on housing, and in many communities that's what it feels like, [then] you have money to do other things. And that option is one of the things that leads to the quality of life living in Oklahoma City."
"Life is easy here," he added. "Life can be a struggle in a lot of places, but life is not a struggle here on a daily business."
The Mayor also says that because land is still very affordable in Oklahoma City, people are purchasing it in various areas, which will avoid any one area from becoming overpopulated.
In essence, the city has developed the best of both worlds. It's become a faster-paced city with more to see and do, but sprawled out enough so residents still have ample space.
So what's next for the country's number one developing city in the next decade or so?
"I think the next ten will be better than the last ten, with all of the projects we're building right now," said the Mayor.
"We're building a new convention center and a new downtown street car, a new park, the new senior health and wellness centers, improvements on the river, the fairgrounds. We got a billion dollars of construction in the pipeline coming in, and almost all of it is in the inner city. You need to develop downtown."
"We've convinced suburbanites that the quality of their life is directly related to the intensity of the core," he said. "You can't be a suburb of nothing. And that's been kind of the key to getting these tax generated infrastructure projects in line.
"We also pay cash; we don't go into debt for most of the stuff I just talked about. It takes us quite a while to build them, but I like that pay as you go philosophy."
Also,"We have another 10 years of projects to build. So you ask about the next ten years, the dirt is going to be flying from now on," he said.
---