---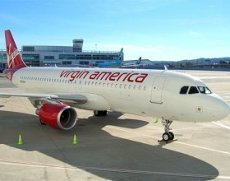 Balloting for the Passenger Choice Awards, a yearlong survey asking passengers to rate their travel experience, is currently underway. So far only three U.S. domestic airlines are among the finalists and only one made the final cut in more than one category.
Virgin America is a finalist in the "Best Overall Passenger Experience," "Best in the Americas Region," "Best In-Flight Entertainment Interface," "Best Inflight Connectivity & Communications," "Best In-Flight Video," "Best Cabin Ambiance," "Best Ground Experience," and "Best In-Flight Publication."
Best showing among domestic airlines
That's by far the best showing of any other U.S.-based airline with JetBlue making the list of finalists for "Best in the Americas Region" and Southwest Airlines for "Best In-flight Publication."
While Virgin America racked up finalist rankings in an impressive number of categories, the airline is not without an occasional complaint.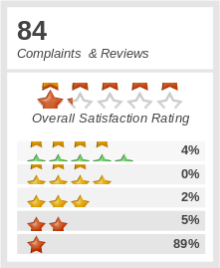 "We flew Virgin America to Los Angeles on May 4, 2012 -- my daughter, my son-in-law and myself," Penelope, of Long Beach, NY, wrote in a ConsumerAffairs post. "Our seats were not together. My TV screen did not work. The Wi-Fi service I paid $17.50 for did not work either. My main complaint is that the crew was so rude it was painful. I did order from the menu and paid a hefty price. The order was dropped on my tray without a word. The cabin crew were never around for any reason and that was on the way to LA. Coming back the trip was worse."
Another view
But Jackson, of Studio City, CA, reports a completely different experience with Virgin America.
"I was just looking at the reviews for Virgin America and it is hard to believe some of them because out of my many flights with VA, they have all been great," Jackson wrote. "Every time I have entered the terminal, the agents have always been smiling and happy, same with the inflight crew! I don't even recall ever seeing any other passengers having a bad time either. I'm sure it does happen on occasion but not that I have seen."
Virgin America and JetBlue are the only U.S.-based airlinex to be finalists in the "Best Overall - Americas Region" category. The other finalists are Avianca, Lan Airlines, and Taca International.
The Passenger Choice Awards, organized by the Airline Passenger Experience Association, give travelers another way to compare the accomplishments of various airlines as they relate to the entire passenger experience. The winners will be announced at a ceremony September 17 in Long Beach, CA.
---