---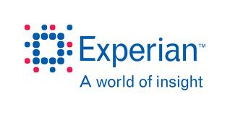 A number of consumers lately have reported fraudulent activity on their credit cards, with subscriptions to credit monitoring services they didn't remember authorizing.
"On Aug. 2, I became aware of charges being made to my bank account by Experian without my knowledge or authorization," Art, of Phoenix, AZ, wrote in a ConsumerAffairs post. "It was also brought to my attention that these monthly charges of approximately $19.95 were being withdrawn from my account as far back as last December."
New twist to unauthorized charges
Unauthorized charges are nothing new, but these just might be. And Experian is apparently being victimized along with consumers.
Lori, of Shepardsville, KY, was already an Experian customer so she didn't notice right away when a second charge for Experian showed up on her credit card. When she finally noticed it she called Experian to find out what was going on.
"On or around April 21 an 'authorized user' opened an account with them using my name and my credit card information," Lori wrote.
But how could that be? Lori is the only authorized user on her card. So if she didn't make the purchase, who did? Lori and dozens of others posting complaints are angry. But another reader, Rich, of McKinney, may have figured it out.
Explanation
"Okay folks, take a deep breath and relax. Everything is going to be okay," He wrote. "First off, thousands of people have been ripped off by this scam and what it is basically is a fishing expedition for legitimate card numbers. A person calls Experian and says they are Monica or Monique in my case and that they are an authorized user and wish to get credit card protection on a credit card number. Now, they could care less if they get protection, what they find out is if the computer generated number is authentic."
When someone purchases a stolen credit card on the black market, he havs no way of knowing that it's still valid. If he signs up for the Experian service and the purchase goes through, he knows it is.
At the moment, Experian appears to be the thieves' test-purchase of choice. In a statement to ConsumerAffairs, the company said it is aware of the problem.
"We view this as a serious matter, and we have taken measures within our systems to mitigate the issue," Experian said in a statement.
If you see a suspected fraudulent charge on your account, Experian advises you to check the descriptor and associated phone number listed on the statement, next to the charge, and call the number to initiate a refund.
Experian issuing refunds
"To be clear, we have reimbursed those consumers who have contacted us as victims of this fraudulent activity," the statement said.
If you see an Experian charge you didn't authorize, call the number on your statement and let them know you think you're a victim of fraud. In some cases, someone who has stolen your credit card will make an even smaller purchase, something for $1, to make sure the card is still good. Consumers should carefully scan their credit card and debit statements each month looking for suspicious activity.
In addition to contacting the merchant listed on your statement to dispute the charge and initiate a refund, you should also contact the fraud department at your credit card issuer or bank.
Thanks
Keep an eye on your inbox, the lastest consumer news is on it's way!
Unsubscribe easily whenever you want
---