---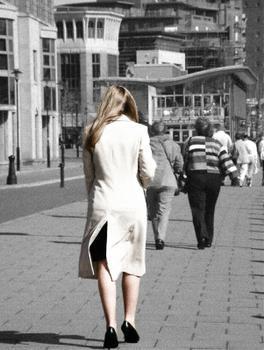 It's Monday folks. Probably the most challenging day of the work week. Some would say it represents the base of the mountain before you begin your climb. Others would compare it to the starting line you crouch behind before the gun goes off.
If Fridays are considered to be the desired end point, than Mondays are surely considered to be the difficult beginning, and many people just need a little inspiration to get them through the next five days of meetings, projects, commuting and perpetual toil.
One way to get inspired is by listening to a nice feel-good song. You know the type, the kind of tune that not only sounds great but also provides feelings of motivation through its chords, lyrics and conceptual meaning.
In an effort to spread a little joy and sunshine to our hard-working readers, ConsumerAffairs has gathered some of the best feel-good songs to help you get to that far and distant area of Friday evening quitting-time.
Lovely Day -- Bill Withers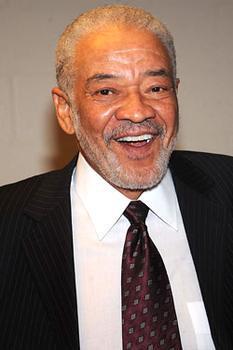 It may be the way the bass guitar comes in, or maybe it's how the first few lyrics are smoothly delivered by Withers, but "Lovely Day" sounds just like its title, and it can make any dismal Monday seem like a bright and sunny Friday.
The song speaks of dealing with challenges, but still being able to recognize and appreciate a beautiful day. Some of the best feel-good songs are those that acknowledge life's daily problems, but also give sensible advice on how to emotionally overcome those problems.
Withers reminds us to acknowledge what's beautiful and good within our immediate surroundings. It's a bit harder to think of Monday's doom and gloom, for example, if you train your mind to focus on the good things in life, he conveys.
Plus, the overall musical arrangement is lush but not overbearing. Its summertime lightness of sound gives off a feeling of hopefulness and joy. It's a funky little tune to groove to as well.
Three Little Birds -- Bob Marley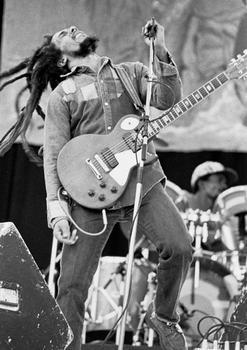 When it comes to Mr. Marley and his music, there are probably 20 or 30 songs one could consider feel-good. Whether it's "One Love," "No Woman No Cry," or "Jammin," the Reggae king's music usually tells you to either love, rebel, or continue to feel good.
But "Three Little Birds" is arguably his most joyful sounding, laid-back and beautifully simplistic offering. In the 70s classic, Marley speaks of seeing three small birds at the doorstep of his home, and they remind him not to worry about anything, and encourage him that everything will ultimately work itself out.
There's nothing happier than a song that has three singing and talking birds in it.
And if nothing else, the type of Reggae music that Marley does so well, called Rock Steady, can propel you right to the West Indies, bringing you mentally under a palm tree sipping a mango flavored umbrella drink. Play this on a Monday or Tuesday and your usually hectic thoughts will suddenly feel warm and breezy. Hats off to Bob Marley & The Wailers.
Beautiful Day -- U2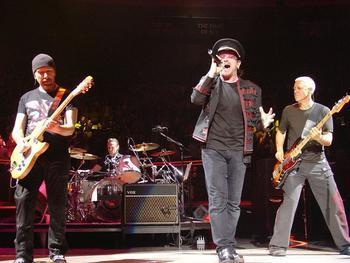 Like Withers' Lovely Day, the legendary Irish band tells listeners to acknowledge beautiful things among turbulent times, but lead singer Bono takes the concept even further with a bit of added drama: "It's a beautiful day— the sky falls — you feel, it's a beautiful day," he sings.
If anyone is able to seek and discover the positives in life, everyday can be beautiful — even if the sky is falling — says the band in this classic tune.
The overall concept of keeping your chin up in the midst of hard times may sound a little preachy or even corny to some, but that's maybe because pessimism and snark seems to get you a few more points in today's too-cool-for-school-world. Annoyingly, the earth is loaded with full-time contrarians.
Musically, the driving guitar provides a burst of energy for those who are Monday-morning-weary, and if you walk, bike or take public-transportation to work, the outside world doesn't seem as crazy when you have Beautiful Day blasting in your headphones.
On The Road Again -- Willie Nelson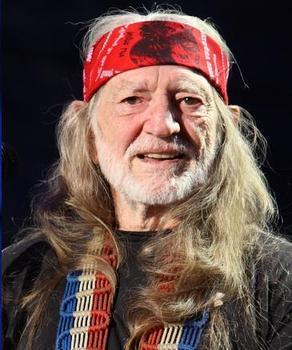 If you've ever had the opportunity to cruise down the highway with your best buddies on a road trip, you probably also experienced what it feels like to be care-free and exploratory. On a road trip, it's never about the destination, it's simply about traveling somewhere outside of your usual surroundings and daily routine.
Well, Willie Nelson's "On The Road Again" allows you to do that sonically, with its lyrics of open-travel and hunting for new experience. You almost feel like one of his co-passengers on your way to something fun and exciting when listening to this tune.
It's both beautiful and inspirational, as it allows the listener to focus on other things besides their commute to work or their cranky boss.
On The Road Again is Nelson's signature song, and has truly stood the test of time for its feel-good nature and useful message of getting of town and physically escaping the daily grind.
Hey Ya! – Outkast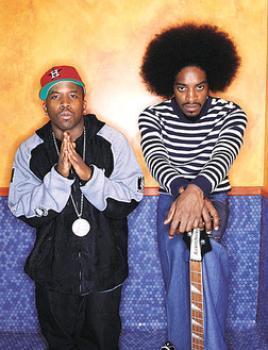 Anyone that's been following Hip-Hop group Outkast's career since its 1994 beginnings, knows this Atlanta duo has been churning out classic albums since they first came on to the music scene.
Outkast is anything but a typical Hip-Hop group, as they're kind of the Pink Floyd or Radiohead of the rap world. Just like these two rock bands, Outkast has managed to create music that's wonderfully weird, but still palatable, which is not an easy feat at all.
The groups classic song Hey Ya! wasn't actually a collaborative effort, as one half of the group, Andre 3000, wrote and performed the feel-good tune for the duo's double album.
Since the song hit the billboard charts in 2003, it's been considered one of catchiest and multipurpose songs ever created. No matter what genre of music that you like, Hey Ya! is ideal for providing a burst of energy, which is great for trudging to work, working out, or getting ready to tackle the work day.
Part pop-song, part soul-song, with a touch of in your face Hip Hop, the energetic tune will have you singing, dancing and temporarily escaping your usual dread of the work week
Now it's your turn. What's on your feel-good song list?
---