---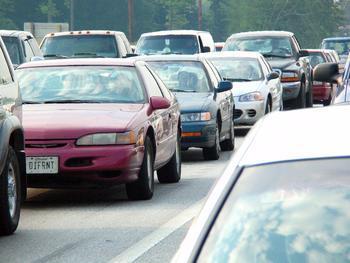 Some say the most difficult part of any job is the daily commute back and forth. Whether it's the traffic, the mad dash to make it on time, or being awakened by that pesky alarm clock, the hectic travel experience to work can tire you out before you even get to the job.
As annoying as some commutes are, most people only have a relatively short distance to travel. It's pretty safe to assume that journeying 30 minutes or an hour is worth getting a paycheck and being able to provide for yourself and family.
But a growing number of workers are now traveling long distances every day to earn a dollar, and we're not talking about commuting just an hour or so. A report conducted by the NYU Wagner Rudin Center showed that Manhattan had the highest number of extreme commuters in the country.
Two hours or more
So, just who are these extreme or "super-commuters"?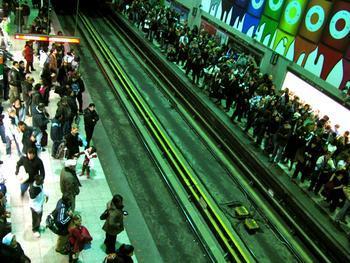 It's those people who travel two, three or even four hours to get to work each day. The U.S. Census Bureau defines the super-commuter, as one who spends at least 90 minutes traveling to work each day.
The report shows the increase in these types of commuters is indicative of a large growth in Manhattan's "laborshed," which now stretches much further than just the five boroughs.
For example, many Manhattan workers travel from Boston, which is an entire state away. Having to go through the short but wide state of Connecticut and then having to battle the crazy traffic of New York City, is enough to give anyone a perpetual migraine. Nevertheless, Boston had the highest number of people commuting to New York City on a daily basis.
The report also shows there has been a 60 percent increase (22,200 total) of Manhattan workers commuting from outside the New York City-Newark, N.J.-Bridgeport, Conn.-area, and that number has only increased since the 2010 study was conducted.
In addition, 3.3 percent of all Manhattan workers travel from Philadelphia, eastern Pennsylvania, Albany and several parts of Upstate New York, the report found.
Between the years of 2002 and 2009, the number of Boston commuters went from 1,400 people to 3,100 in a relatively short amount of time, shows the study.
Families first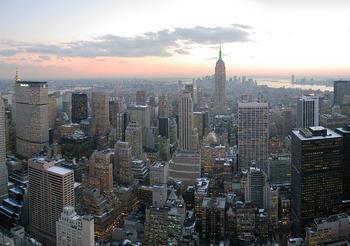 "This is a trend that's only going to intensify, because Americans are much more able to become mobile in terms of their jobs than they can be in terms of housing," explained the Director of the Rudin Center, Mitchell Moss, in a past interview.
"People are putting their families ahead of the proximity to work. Their feeling is that they'd rather travel to work than commute to their families," he said.
Richard Marshall, who hires PR workers for his firm Korn/Ferry International, agrees.
"Candidates are less inclined to want to uproot their families, and with the real-estate situation, companies, frankly, are more flexible because they don't want to get stuck with properties candidates are upside-down in," he said in an interview with Bloomberg BusinessWeek."
And most of these workers are in the high-income bracket and are commuting to jobs that create a great incentive to travel a far distance. In short, if the job in New York pays $15,000 more than the job in Boston, some would say a three-hour sleep on the train may be worth it.
The report also shows there were 59,000 super-commuters in Manhattan from 2002 to 2009, and 19 percent of these workers were around 29-years of age.
Not just the Northeast
The Northeast isn't the only area that's seeing a growing amount of super-commuters.
Moss says Seattle had a huge jump (60 percent) in workers traveling long distances between 2002 and 2009, and within that same time period, the Phoenix area had 131,000 workers who were considered super-commuters, which is 8.6 percent of that area's workforce.
And in Texas, nearly 13 percent of the workforce is part of the extreme-commuting set.
According to the study authors, 427,000 people chose inconvenient or even physically taxing travel for higher-paying jobs and a better quality of life for their families in the Lone Star State.
"It's really a very, very big, but dispersed trend," Moss said. "As organizations become aware of how important it is to have the best talent, it will only make them more flexible," he says.
Thanks
Keep an eye on your inbox, the lastest consumer news is on it's way!
Unsubscribe easily whenever you want
---