---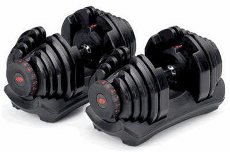 Weight training was linked with a reduced risk of type 2 diabetes in a study of male health professionals, and those men who engaged in weight training and aerobic exercise for at least 150 minutes a week had the greatest reduction in risk, according to a report published Online First by Archives of Internal Medicine, a JAMA Network publication.
Another study found that diabetes patients who maintain a high activity level have a lower risk of death.
Regular physical activity is a cornerstone in the prevention and management of type 2 diabetes mellitus (T2DM), but the role of weight training in the primary prevention of the disease is largely unknown, according to the study background.
Anders Grøntved, M.P.H., M.Sc., of the Harvard School of Public Health, Boston, and colleagues examined the association of weight training with the risk of T2DM in 32,002 men observed every two years for 18 years as part of the Health Professionals Follow-up Study. They evaluated whether the association with weight training was independent of aerobic exercise and they studied the combined association of weight training and aerobic exercise with disease risk.
Researchers, who documented 2,278 new cases of T2DM, suggest that engaging in weight training or aerobic exercise for at least 150 minutes per week was associated with a lower risk of T2DM of 34 percent and 52 percent compared with men doing no weight training or no aerobic exercise respectively, according to the results.
"These results support that weight training serves as an important alternative for individuals who have difficulty adhering to aerobic exercise," but the combination of weight training with aerobic exercise was associated with an even greater benefit, the authors comment.
Men who adhered to the current recommendations on aerobic exercise (≥150 minutes per week) and engaged in weight training of at least 150 minutes per week "had the greatest reduction in T2DM risk," the study results indicate.
However, the authors note their results may not be generalizable to women and other ethnic or racial groups of men because the study comprised only men who were working as health professionals and were mostly white.
"Further research should examine the effect of duration, type and intensity of weight training on T2DM risk in greater detail," the authors conclude.
Lower death risk
In another study, higher levels of physical activity were related to lower risk of death in patients with diabetes, according to a report published Online First by Archives of Internal Medicine, a JAMA Network publication.
Increased physical activity (PA) has long been considered a key element in diabetes management. Patients with diabetes are at higher risk for cardiovascular disease (CVD) and premature death, so researchers note it is important to determine whether higher activity levels can produce similar beneficial effects in this high-risk population. While other studies have suggested that higher activity levels were associated with reduced CVD and total mortality rates, conclusive high-level evidence is lacking, according to the study background.
"[E]vidence from the present study and from previous studies summarized by meta-analyses supports the widely held view that PA is beneficially associated with lower mortality in people with diabetes," the study's authors commented. "Also, because not many patients with diabetes adhere to this advice, future research should elucidate the determinants of physical inactivity and design successful strategies to promote active lifestyles."
Diewertje Sluik, M.Sc., of the German Institute of Human Nutrition Potsdam-Rehbrücke, Nuthetal, Germany, and colleagues sought to investigate whether PA (total, leisure time and walking) was associated with CVD and total mortality in a large group of patients with diabetes as part of a prospective cohort study and meta-analysis. The study included a group of 5,859 patients with diabetes at baseline.
---