---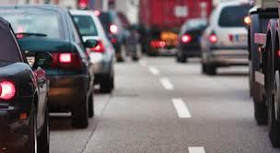 A technology that saves gasoline by stopping and starting the engine when a vehicle is idle is gaining ground in the U.S.
The stop-start system, a technology that shuts off a vehicle's engine when stopped in traffic, is fairly common in Europe and Japan. Lux Research predicts that more than eight million vehicles in North America will be equipped with engine stop-start systems by 2017.
As the name implies, the system shuts down the engine when the vehicle comes to a stop, such as at a traffic signal. It springs back to life when the driver touches the accelerator. With each start and stop it saves a few drops of fuel.
Around since the 80s
The technology has been around for a while -- as far back as the 1980s. But while 40 percent of the vehicles in Europe and Japan are equipped with the feature, it hasn't caught on in the U.S. But that's going to change, experts say, as more cars for the U.S. market are being equipped with the technology.
Currently all hybrid cars have stop-start capability but use a different technology than the systems on conventional powertrains. The first non-hybrid stop-start systems in the U.S. market are on 2012 highline vehicles from BMW, Mercedes and Porsche, according to AAA.
Jaguar is adding the system for the 2013 model year, as are popularly priced models from Ford and Kia. Even trucks will start to see some systems with Dodge adding stop-start to its V6-powered Ram 1500 pickup for a one mile per gallon fuel economy improvement.
Savings aren't dramatic
Does it save gas? Yes, but consumers should understand the savings are not dramatic, which may be one reason why it hasn't caught on in the U.S.
If gasoline costs $3.75 per gallon, the owner of a car that normally gets 20 mpg and is driven 12,000 miles per year would save an estimated $167 per year in fuel costs. It would take two years for the system to pay for itself.
Consumers should also understand the system takes some getting used to. Drivers new to the technology will need to learn that engine shutdown at idle is a normal thing and not a sign of a problem.
In some vehicles, heating and air conditioning performance could suffer if the engine remains shut down for an extended time. Finally, the larger and more powerful batteries that are required for stop-start systems will be more expensive to replace when the time comes.
That explains it
You may now begin to see why the system, until now, hasn't really been all that popular in the U.S. It raises the prices of the car, requires adapting to a new way of driving, and uses more expensive batteries. So why is it suddenly appearing in more U.S. vehicles?
"This technology is only going to gain momentum as vehicle manufactures work to meet the more stringent Corporate Average Fuel Economy (CAFE) standards set for 2016," said John Nielsen, AAA's Director of Automotive Engineering and Repair.
The savings in fuel aren't that significant for individual consumers, but cumulatively they could add up to significant reductions in gasoline demand, reducing the amount of oil the U.S. is required to import.
---