---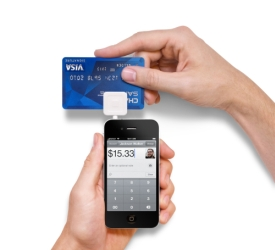 Not only do you not need cash, soon you won't even need plastic to buy a cup of coffee at Starbucks. The coffee chain has linked up with Square as a means to accept payment from its customers.
Square might be best known for its credit card reader for the iPhone, iPad, and Android devices, allowing anyone to accept credit cards anywhere, anytime. Pay with Square is a way for consumers to pay at participating merchants with just their names. The transaction is then recorded on the consumer's stored credit card.
Because of the just-announced deal, Starbucks says its customers will be able to use Pay with Square at 7,000 participating company-operated U.S. Starbucks stores later this fall. They can also find nearby Starbucks locations within the Square Directory.
Square will also begin processing Starbucks' credit and debit card transactions in the U.S. Starbucks said giving that business to Square will help it reduce its payment processing costs.
Growing relationship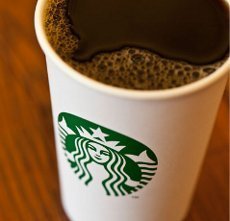 The relationship will get even closer as Starbucks invests $25 million in Square and Starbucks chairman, president and CEO Howard Schultz will join Square's board of directors.
"As the largest retail mobile payment platform in the U.S., we're excited and proud to accept payments with Square," Shultz said. "The evolving social and digital media platforms and highly innovative and relevant payment capabilities are causing seismic changes in consumer behavior and creating equally disruptive opportunities for business. Both Starbucks and Square take a similar approach when building products and running our businesses, and together we can bring the best possible payment experience to Starbucks customers."
How Pay with Square works
To use Pay with Square, consumers download the company's app to their mobile phone. As part of the registration process, you enter a credit card number that you want to use for transaction.
You enter your name and upload your picture. Then when you arrive at the register of a participating merchant, you just say your name. The cashier brings up your account showing your name and photo, confirming it's you. The purchase is then automatically added to your account.
The Pay with Square Directory provides a list of nearby businesses that are part of the Pay with Square system.
---