---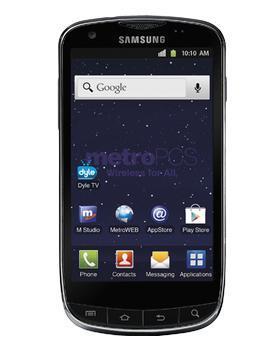 One reason Samsung is the sales leader in smartphones is that it produces a wide variety of models for a number of different carriers. According to a recent Gartner report, Samsung increased its market share from 16.3 percent to 21.6 percent in the second quarter of 2012, thanks in large part to its popular line of Galaxy smartphones.
It's newest phone, the Samsung Galaxy S Lightray 4G, is designed specifically for MetroPCS. In fact, its the first Samsung phone for that carrier.
The Galaxy S Lightray 4G does what many smartphones do -- it allows consumers to browse the web and run applications, download content plus stream videos and music. It's offered with no annual contract and tax-and-regulatory-fee-inclusive service plans start at just $40 per month.
Live broadcast TV
But the Galaxy S Lightray 4G is also the first smartphone in the U.S. to offer live, local broadcast television with Dyle mobile TV. Dyle mobile TV allows consumers to watch local and national sports, news and entertainment broadcast programming on their mobile phones.
Access to the Dyle mobile TV service will be offered in select markets and at no additional charge to customers on a MetroPCS 4G LTE service plan. To see whether the service is offered in your market you can check out the coverage map here.
The Galaxy S Lightray 4G runs Android 2.3 Gingerbread and featuresw a 4.3 inch touchscreen and 1GHz processor. It has an eight magapixel rear-facing camera with LED flash and a 1.3 megapixel front-facing camera, allowing for video chatting.
The Galaxy S Lightray 4G will be MetroPCS' first smartphone to feature 4G LTE Mobile Hotspot, allowing customers to share their MetroPCS 4G LTE connection and data with multiple Wi-Fi-enabled devices. MetroPCS will also offer 4G LTE Mobile Hotspot on future 4G LTE Android smartphones.
The phone is available now at MetroPCS stores and online for $459 plus tax.
---