---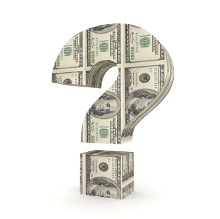 Economists worried the U.S. economy was slipping back into a recession over the summer are breathing a little easier. Among recent hopeful signs for the economy is the July retail sales report.
In July, sales were up a surprising 0.8 percent. Excluding vehicle purchases, which can often skew the results, the number was the same. Economist Joel Naroff, of Naroff Economic Advisors, in Holland, Pa., was among those who was surprised by the numbers.
"Well, it looks like I was wrong," Naroff said. "People beat the heat by having the malls pay for the air conditioning and while they were there, they happened to pop into the stores and buy lots of goods."
Gasoline only a minor factor
Gasoline prices were rising during the month of July so it's possible that increased spending helped boost sales. But Naroff said it was only a minor factor.
"Every single component of the retail sales report rose, which was a real surprise," Naroff said. "Indeed, the only group that didn't post at least a strong 0.5 percent gain was food and beverage stores, which were still up decently."
A lot of the extra spending was from online retailers. That could have been a product of consumers not wanting to venture too far from air conditioned homes during the hottest month of the year or simply part of the growing trend of online shopping.
The real test for consumer spending will come this month, once all the back-to-school spending has been added up. Back to school has become a huge shopping season, second only to the Christmas holidays in importance for retailers. If sales turn out to be strong, it could be an important sign for the economy.
Businesses need to step up
"Nothing would do more for the economy and earnings than rising consumer demand," Naroff said. "But until some of the growing piggy banks in the corporate sector are distributed to workers, there will be limited potential for spending. It is hard to keep up the spending pace when your income is flat while prices are rising."
But there are still some things to worry about. June's retail sales numbers were revised downward. Also, gasoline costs are soaring and food costs soon will be. Naroff said he would feel more confident about the economy going forward if he saw businesses begin to spend more.
---