---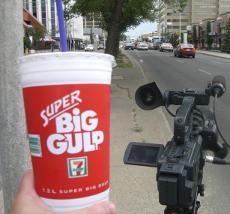 The latest Quinnipiac University poll finds New York City voters sour on Mayor Bloomberg's proposal to limit the size of sugary soft drinks. The poll finds voters oppose the plan 54-42 percent, stiffer opposition than a June 13 poll that found a 51-46 percent split.
By an even larger 56-24 percent margin, voters oppose another Bloomberg initiative to encourage breast-feeding by making baby formula less available to new mothers. Women oppose this measure 60-23 percent while men oppose it 53-24 percent.
However, by an intoxicating 56-17 percent, voters think a New York City crackdown on alcohol abuse would be a good idea. Support is 62-16 percent among parents of children under 18.
Voters approve 50-38 percent Bloomberg's handling of public health. They are divided 47-49 percent on whether government should get involved in eating/drinking habits to fight obesity. But they say 48-38percent that these measures are not "nanny government."
"Voters disagree with Mayor Michael Bloomberg's push to increase breast-feeding and to limit the size of sugary drinks, but they like the idea of cracking down on alcohol abuse," said Maurice Carroll, director of the Quinnipiac University Polling Institute.
"Overall, New Yorkers give Hizzoner good grades on public-health as they reject the criticism that it's 'nanny government.'"
From August 8–12, Quinnipiac University surveyed 1,298 New York City voters with a margin of error of +/- 2.7 percentage points. Live interviewers call land lines and cell phones.
Stop and frisk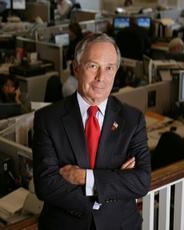 On the controversial NYPD "stop and frisk" policy, almost 3-1 opposition by black voters tips overall voter opinion to a narrow 50-45 percent disapproval of the police practice.
Black voters disapprove of stop and frisk 69-25 percent while approval is 57-37percent among white voters and 53-45 percent among Hispanic voters.
A decrease in police use of stop and frisk would not lead to an increase in gun violence, voters say 50-41 percent, again with significant racial division. Black voters say 63-28 percent the reductions would not lead to more crime. White voters believe it would 49-39 percent and Hispanic voters agree 52-36 percent.
"Public opinion is just about down-the-middle on the police tactic of stop and frisk. If the decline in such stops persists, will gun violence grow? On this question, too, New Yorkers are divided," Carroll said.
"But we're still a liberal city. If there's a choice between taking all steps to end crime and protecting civil liberties, New Yorkers come down 78-16 percent on the civil liberties side.
"Police Commissioner Ray Kelly and his cops continue to get high marks."
---