---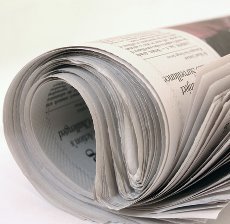 In many countries, bribing reporters is an everyday practice. It helps the reporters pay the rent and enables politicians and companies to generate favorable stories about themselves.
But that would never happen here in the United States. Here you just give the money to the publisher and let it trickle down to the reporters.
Take, for example, the Ford Foundation, which is giving $500,000 to The Washington Post, not exactly a struggling start-up. The one-year grant is supposed to be used to "expand the paper's government-accountability reporting."
In May, the Ford Foundation gave $1 million to the Los Angeles Times, saying it wanted to experiment with "new approaches to preserve and advance high-quality journalism."
The Times is supposed to use the money to report on the Vietnamese, Korean and other immigrant communities in Southern California.
"Underwriting"
This is basically the PBS model of journalism: "underwrite" the production of stories or documentaries that fit your worldview. It's not as crass as a company looking for a favorable story but it's not all that dissimilar either.
Look closely and there are plenty of examples of slightly creepy transactions in the world of underwritten content. To take an example drawn from personal experience, a professional association of architects underwrites a documentary about "green" building practices. You can bet the resulting program makes architects look good.
One could, and no doubt will, argue that if green buildings are good, then so are architects and so are programs about them. But would the show have been produced quite that way -- or at all -- had it not been for the architects' checkbook?
None of this is new to the Ford Foundation, which for years has lavished money on "public" broadcasting, thus ensuring that what the Ford Foundation thinks is important gets airtime. Other topics? Well, too bad. Maybe somebody else will fund them.
In fairness to Ford, anyone can apply for a grant to support just about anything. "Our grant making focuses on reducing poverty and injustice; promoting democratic values; and advancing human knowledge, creativity and achievement," the foundation's Web site explains.
Ford says it makes about 1,400 grants a year. Last year, it distributed $422 million worldwide.
Bang for the buck
The Columbia Journalism Review, which fashions itself as a watchdog of the watchdogs, recognizes that Ford is buying influence:
"The Ford Foundation has recognized that if what it wants is public-service journalism with a broad reach, a big daily still gives it the most bang for the buck," the editors of cjr.org wrote in an editorial.
There's nothing wrong with giving away money, of course. The question, in the case of newspapers owned by large, for-profit corporations is whether it's quite right to accept money to influence news coverage.
After all, consumers buy the Washington Post and the Los Angeles Times because they trust their editors to select the most important news stories to cover each day and to ensure that those stories are covered fairly and accurately. They don't expect a third party's checkbook to be a factor in the editors' decisions.
Journalists used to, and perhaps still do, take great pride in turning down bottles of expensive wine, assorted bling and the occasional junket to nowhere. Taking money to cover a particular topic isn't all that much different, some would say, especially if it is not disclosed.
Will readers know which stories are being funded by the Ford Foundation? Newspeople hound everyone else about transparency but they're not always its greatest practitioners.
This may sound like nitpitcking but it's sort of a slippery slope the Post and Times are beginning to slide down. Today the Ford Foundation. Maybe tomorrow the Democratic Party? Or the AFL-CIO? Or the Heritage Foundation?
Oddly, none of this seems to be a matter of even the slightest debate in journalism circles. Purists would say that journalists should cover stories without regard to whether those stories produce ratings, circulation or money. But maybe the purists have all taken jobs somewhere else. Probably teaching journalism.
---