---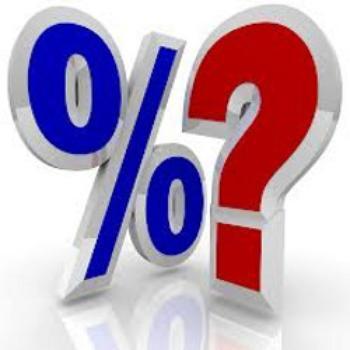 Two states, New York and Connecticut, have reportedly launched investigations of seven major banks on charges of rigging the Libor Rate -- a rate used by international banks on money they lend to one another.
The Financial Times reports New York Attorney General Eric Schneiderman has sent subpoenas to seven major banks that have offices in New York. It's reportedly part of a probe Scheiderman has launched with Connecticut Attorney General George Jepsen.
The investigation reportedly centers on whether the banks conspired to fix rates set by Libor, causing harm to investors, including state governments.
Libor stands for London Interbank Offered Rate and is a composite rate formed from the various rates banks charge one another. $350 trillion in derivatives are reportedly tied to this interest rate.
An international scandal erupted in June when it was discovered that some major international banks were fraudulently raising or lowering the Libor rate in order to profit from trades.
The Libor rate is supposed to accurately reflect banks' borrowing costs, as well as providing a gauge of economic sentiment in the banking sector. If bankers are feeling confident, the Libor should go down. It they are worried about a bank's solvency, the Libor should go up.
Going on for years?
What New York and Connecticut may be concerned about is how any manipulation of this rate could affect U.S. derivatives investments which use the Libor rate. In addition, mortgages, student loans and other financial products can also be tied to the Libor rate. In previous reporting, The Financial Times interviewed a former trader who claimed rate manipulation was nothing new, that it had been going on for more than 20 years.
Any rigging of the Libor rate is a major concern for financial regulators because the rate, more than anything, is supposed to be the canary in the coal mine. Supposedly, no one knows a bank like other banks. If bankers are reluctant to lend money to a fellow banker, that shows up in the form of a higher Libor rate and alerts the financial community to possible problems at a bank.
But if bankers conspire to keep the Libor rate artificially low, that early warning system is gone. The June investigation of Barclays Bank focuses on allegations that happened in 2008, masking the approach of the credit crisis that hit in October.
In addition to that, any manipulation could cause unnecessary rate fluctuations on nearly one million U.S. mortgages that were indexed to the Libor rate.
None of the banks said to be under investigation by New York and Connecticut have commented on the report. Barclays, meanwhile, has agreed to pay $450 million in Britain to settle charges that it attempted to manipulate this key rate.
---