---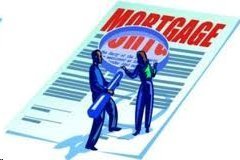 Consumers buying a home should be sure they know how much the home is really worth. A new rule proposed by the Consumer Financial Protection Bureau (CFPB) would make that information a little more accessible.
The CFPB today released a proposed rule that would require mortgage lenders to provide home loan applicants with copies of written appraisals and other home value estimates developed in connection with the application. The rule would ensure that consumers receive information prior to closing about how the property's value was determined.
"When looking to buy a home or refinance a mortgage, consumers need the best available facts and data," said CFPB Director Richard Cordray. "This rule would guarantee consumers receive important disclosures on how a lender determines the value of the home, making it easier for loan applicants to make informed decisions."
In response to the mortgage crisis, the Dodd-Frank Wall Street Reform and Consumer Protection Act requires that creditors provide mortgage applicants with a copy of written appraisals and home value estimates developed in connection with the application.
Today's proposed rule would require that creditors inform consumers within three days of applying for a loan of their right to receive a free copy of appraisal reports and home value estimates. Creditors would then be required to provide the reports to consumers as promptly as possible, but in no case later than three days before closing, regardless of whether credit is extended, denied, incomplete or withdrawn.
Appraisals and other home value estimates are used by creditors to make informed lending decisions for most home sales. Consumers are typically charged for the costs related to conducting an appraisal; however, currently consumers must request appraisal reports from creditors and may be charged a fee to obtain the report that they have already paid for.
Under the proposed rule, creditors could still charge reasonable fees associated with conducting appraisals and home value estimates; however, the rule would prohibit creditors from charging consumers additional fees for obtaining the reports.
If given final approval, the rule will become effective in January 2013.
---