---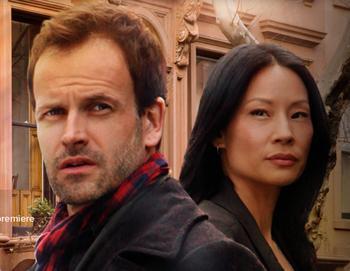 It's definitely that time of year again when television and cable networks try to wow and amaze us with their new fall shows.
Year after year it seems the battle for viewership grows more intense as network TV tries to keep up with the anything-goes nature of cable programing, while cable channels attempt to achieve the longevity that network television channels have.
One of the most buzzed-about shows this fall season is clearly "Elementary" on CBS, for its creative take on detective Sherlock Holmes and his trusty partner in crime-solving, Watson.
But instead of an older gentleman with a deerstalker hat and pipe, this version of Sherlock Holmes is a young, fast-talking, sarcastic recovering drug-addict living in Manhattan, played by British actor Jonny Lee Miller.
The character of his side-kick Watson is also written with a refreshing twist.
Played by Lucy Liu, of "Ally McBeal" fame, Dr. Joan Watson is not only Holmes' case-unraveling-companion, she's also his drug recovery sponsor which puts yet another spin on this modern take on an old detective series.
Containing a well-balanced mixture of humorous banter and probable New York City crime drama, the show has the see-if-you-can-solve-the-case-nature of Law & Order and the witty exchanges of popular shows like "30 Rock" or "Modern Family."
"Elementary" premieres on September 25, at 10 p.m. Eastern.
The Mindy Project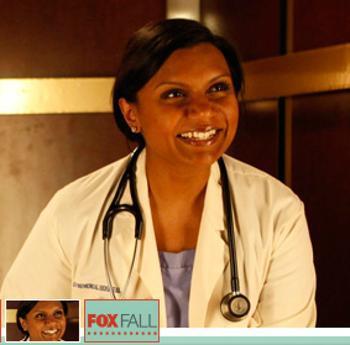 Another show heavily buzzed about is "The Mindy Project," starring Mindy Kaling of "The Office". The show follows Kaling through her daily maze of work and life, as she plays a witty and single physician who doesn't quite have her dating and personal life all the way intact.
Also set in Manhattan, the Fox network sitcom is anticipated to be a hit among viewers 18 to 34, and its creators expect not only to capitalize on the popularity of "The Office," but to also take advantage of the rising celebrity profile of Kaling, who is also a writer on the show.
Viewers can see if The Mindy Project hits the mark when it airs September 25 at 9:30 p.m. Eastern.
NBC needs a Revolution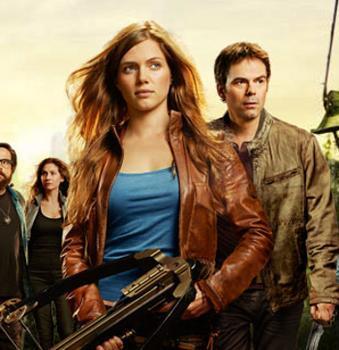 NBC has a few new shows that it hopes will bring the suffering network, now owned by penny-pinching Comcast, back to at least a semblance of its glory days when programs like "Seinfeld," "Friends" and "ER" sat atop the ratings hill.
Many critics believe the channel's science-fiction based drama "Revolution" might help NBC get a bit of its programming swagger back.
"Revolution" is set 15 years after an unmentioned apocalyptic event robs the earth of all its electricity. Everything that requires any electrical power fails to work including automobiles, airplanes, and even objects that only require batteries.
Eventually the U.S. Government collapses, and like any good post-apocalyptic tale, sheer anarchy breaks loose — dividing the country into independent armies and area leaders.
The protagonist in the series is really the entire family of the Mathesons, who hold some sort of object that could not only reinstate the earth's electricity, but also reveal why it shut down in the first place.
And of course the enemies of the Mathesons, which seems mainly to be the mean Captain Tom Neveille played by Giancarlo Esposito, is on the hunt for the family, desiring to capture the object that will explain why the electricity died 15 years prior.
You can catch this one starting September 17, at 10 p.m. Eastern, right after the popular singing show "The Voice."
Single parents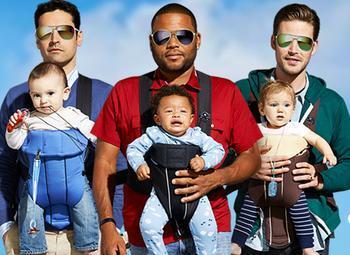 Another buzzed about NBC show is the comedy series "Guys With Kids," executive produced by late night funny man Jimmy Fallon.
Whether all the talk of the show has been manufactured by NBC, or it simply comes from Fallon's association, "Guys With Kids" has a heavy presence on subway billboards, TV spots, and website pop-ups, despite its run of the mill premise.
The show doesn't seem to cover new ground, with three single fathers unsure about how to properly care for newborn babies.
But as in any TV series, its level of quality will be determined by the writing team's willingness to avoid clichés and routinely covered storylines.
How successful they are at accomplishing this feat will be determined on the show's premiere date of September 12, at 10p.m. Eastern.
Also playing
Among last season's new shows that are returning to their airwaves this fall is HBO's comedy series "Girls" about a group of female 20-somethings living in New York.
The show not only caught the eyes and ears of viewers and critiques alike, but also garnered an Emmy nomination earlier this year.
Showtime's "Homeland" starring Claire Danes is also returning to the cable network for its second season.
The series follows Dane's character Carrie Mathison, as a CIA operations officer who is uncovering a mole within the United States defense team that she suspects is war hero and Marine Sergeant Nicholas Brody, played by Damian Lewis.
Homeland has been one of the most anticipated cable shows to return this year, and when it premiers on Sunday September 2, at 10 p.m. eastern time, many fans will be tuning in to see what new answers will be revealed.
And on the Late Night talk show front, host and comedian Jimmy Kimmel will move from his normal time slot of 12:05 a.m. to 11:35 p.m., starting in January 2013, taking on television big-boys David Letterman and Jay Leno.
The ABC network is moving Kimmel to the competitive time slot, as his Jimmy Kimmel Live! show is increasingly growing in popularity, and the network feels moving the show will allow for even a wider audience.
---