---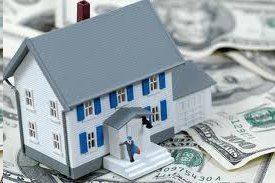 If you were refinancing your mortgage, would you take out some of your equity and roll it into your new loan?
It was a common practice a few years ago, when home values were rapidly rising. In hindsight it was a terribly risky practice, as many homeowners whose mortgages should be close to paid off find themselves instead owing more than their homes are worth.
The lesson hasn't been lost on today's homeowners who are refinancing their mortgages at lower rates. In its second quarter refinance analysis, Freddie Mac says the statistics show homeowners have continued to strengthen their fiscal house.
In the second quarter, 81 percent of homeowners who refinanced their first-lien home mortgage either kept the same loan amount or lowered their principal balance by paying-in additional money at the closing table.
23 percent reduced their loan amount
Of these borrowers, 59 percent maintained about the same loan amount, and 23 percent of refinancing homeowners reduced their principal balance. Freddie Mac found the share of borrowers that kept about the same loan amount was the highest in the 27-year history of the analysis.
By the same token, the net dollars of home equity taken as cash during a refinance, adjusted for inflation, hit its lowest level in 17 years. Refinancing homeowners took out $5 billion in equity in the second quarter. In the second quarter of 2006, at the height of the housing bubble, they took out $84 billion.
Then homeowners often refinanced mortgages for the express purpose of receiving cash, using their homes as ATMs. Now homeowners are almost totally motivated by lower interest rates. The median interest rate reduction for a 30-year fixed-rate mortgage was about 1.5 percentage points, or a savings of about 28 percent in interest -- the largest percent reduction recorded in the 27 years of analysis.
"On a $200,000 loan, that translates into saving about $2,900 in interest during the next 12 months," said Frank Nothaft, Freddie Mac vice president and chief economist. "Fixed-rate mortgage rates hit new lows during June, with 30-year product averaging 3.68 percent and 15-year averaging 2.95 percent that month, according to our Primary Mortgage Market Survey."
---