---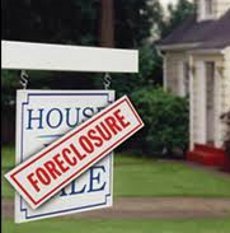 The Federal Reserve pretty much threw the book at MetLife for failing to adequately oversee its mortgage loan servicing and foreclosure processing operations.
The $3.2 million fine levied against the company was the maximum allowed for what are deemed unsafe and unsound practices in regard to handling mortgages and foreclosures.
The Fed took action against MetLife in April 2011 and was one of 14 corrective actions issued against large mortgage servicers for the way they handled residential mortgage loans servicing and foreclosure processing. The deficiencies came to light during reviews conducted from November 2010 to January 2011.
Complaints
Complaints to ConsumerAffairs have cataloged homeowner frustrations in trying to modify mortgages.
"Since 2008, I have been told I'm approved for a loan modification and my file has been lost at least 15 or 16 times," Chris, of Murrells Inlet, SC, reported back in March. "I was told all along by their people not to make payments as they had to 'lock the amount to modify.' Then after four years, they tell me I have to pay the forbearance of almost $100,000 accumulated due to their malfeasance. After 4-plus years I'm losing my home, that I personally built."
The Board's assessment order against MetLife contains terms similar to those taken in February 2012 against five other mortgage servicing firms. The Fed's assessments against these five organizations were issued in conjunction with a comprehensive settlement agreement between the companies and the state attorneys general and the U.S. Department of Justice. That historic settlement required the firms to provide payments and designated types of monetary assistance and remediation to residential mortgage borrowers.
More to come?
MetLife was not a party to that settlement in February. However, the Fed's monetary sanctions against MetLife leave the door open for a similar settlement under which MetLife agrees to provide borrower assistance or remediation.
If by June 30, 2013, MetLife settles with the attorneys general and Justice Department, MetLife must pay the Fed an additional amount to be used for borrower assistance or remediation in compliance with the settlement agreement.
If there is no settlement agreement by June 30, 2013, MetLife will be required to pay the Fed the portion of the $3.2 million that it has not expended by August 6, 2014, to pay for counseling for distressed homeowners.
The Fed said it is acting now because MetLife has announced plans to sell its subsidiary bank's deposit-taking operations. Once that sale takes place the Fed will lose its jurisdiction in the case.
---