---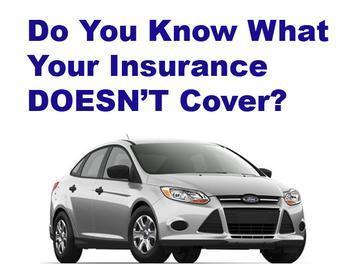 Insurance is one of those things you pay for every month but hope you never use. But when you are in an auto accident or your home is damaged, adequate coverage for your loses and liabilities is indispensable.
However, many consumers purchase insurance policies without fully understanding what they cover. They learn about the limitations in their policy at the worst possible time.
"I pay for free towing for a few different reasons, being I am a single female living in the southeast Houston area," Charity, of Pasadena, TX, wrote in a ConsumerAffairs post. "Now, when I think of free towing, I am under the impression that if for any reason, I should have to have my vehicle towed, it will be taken care of by State Farm because I pay for it with my policy. Wrong! I had to have my car towed due to a blown head gasket and manifold intake gasket."
More costly surprises
And there can be other more serious and costly surprises if you aren't clear what your policy covers and what it doesn't. Nieves, of Worthington, Ohio, got a nasty surprise when his basement flooded.
"I'm not an agent and didn't know until the crisis that I had to have an additional water back-up plan, which my agent finally told me it would have only cost me $35 a year," Nieves wrote. "His staff has offered me all kinds of marketing with regards to my car and knew I had a finished basement and never told me I needed sewage, water back-up etc. I thought this was included. I am not the agent here or his staff."
But ultimately, consumers like Nieves have to take the responsibility to educate themselves about insurance. True, a good agent will ask lots of questions and make suggestions but consumers should take the initiative.
Consumers often in the dark
But many times they don't. A recent survey by MetLife found that 30 percent of homeowners believe their insurance coverage is based on the current market value of their home. Actually, the available coverage limit for homeowners insurance is based on the cost to rebuild the home, a mistake that could lead to confusion for homeowners trying to evaluate whether they have the right amount of insurance.
An additional 46 percent don't know how much coverage they have for their homes' contents, such as furniture and clothing. Additionally, many aren't aware of coverage overlaps that may exist, which could result in opportunities to save money.
When it comes to auto insurance, consumers need to know exactly what coverages the policy contains. If a car is being financed, make sure that the payoff in the event of a total loss will be adequate to pay the amount owed. This is a major consideration for leased vehicles as well.
But don't over-insure
Part of getting educated about insurance policies means not paying for coverages you don't need. In some cases, opting for a higher deductible will mean you will pay more out of pocket in the case of an accident, but will result in lower monthly payments.
Insurance, after all, is shared risk. If you expect the insurance company to take on all the risk, you will pay a higher premium each month. But if you are willing to shoulder some of the risk -- raising the deductible for a claim to $1000, for example -- it lowers your monthly costs.
Just be sure the critical needs in both a homeowners and auto policy are covered and you know their limitations.
---