---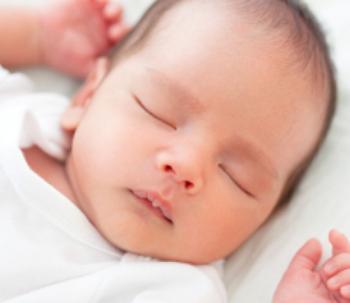 Fewer male babies are being circumcised in the U.S. and a new study says that while that may save a few dollars now, it could lead to trouble down the road.
"Continued decreases ... are associated with increased infection prevalence, thereby increasing medical expenditures for men and women," the study notes.
Using a computer-based simulation model, researchers project that a continued decline in male circumcision rates in the United States to levels in Europe, where the procedure is not routinely covered by insurance, may be associated with increased estimated lifetime medical costs and a higher estimated prevalence of infections including human immunodeficiency virus (HIV) and human papillomavirus (HPV), according to a report published Online First by Archives of Pediatrics & Adolescent Medicine, a JAMA Network publication.
State governments are increasingly eliminating Medicaid coverage for neonatal male circumcision (MC), with 18 states having already abolished coverage.
"Although there are multiple factors that contribute to a nation's MC rate, it is likely that reductions in insurance coverage play a role in lowered MC rates. Thus, the financial and health implications of policies that affect MC are substantial," the authors comment.
Although the prevalence of circumcision among men born in the 1970s and 1980s remained stable at about 79 percent, the rate decreased to 62.5 percent in 1999 and to 54.7 percent by 2010. There is growing evidence of medical benefits associated with circumcision, including lower risk of HIV and HPV infections in some clinical trials, according to the study background.
Seema Kacker, B.S., and colleagues at Johns Hopkins University, Baltimore, used a computer-based simulation model that included a scenario whereby MC rates would be reduced to 10 percent, which the study results indicate could increase estimated lifetime health care costs by $407 per man and $43 per woman.
Urinary tract infections
Under a 10 percent MC rate among males in a birth cohort of 4 million, cases of infant male urinary tract infections were estimated to increase 211.8 percent, HIV infections were estimated to increase by 12.2 percent, HPV infections were estimated to increase by 29.1 percent and herpes simplex virus type 2 by 19.8 percent.
Among women, cases of bacterial vaginosis were estimated to increase by 51.2 percent, high-risk HPV were estimated to increase by 18.3 percent and low-risk HPV by 12.9 percent, according to the study results.
The researchers conclude: "Furthermore, a closer examination of MC rates, STI [sexually transmitted infection] incidence and the demographic characteristics of Medicaid beneficiaries suggests that the subpopulations likely to quality for Medicaid also have the lowest rates of MC and the highest infection incidence. Therefore, decreased Medicaid coverage of MC may further exaggerate racial and socioeconomic disparities."
---