---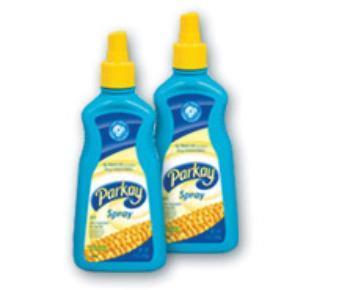 A Nebraska woman charges that Parkay Spray butter substitute isn't as calorie- and fat-free as it claims to be. Pamela Trewhitt claims in a lawsuit that seeks class action status that ConAgra Foods intentionally misrepresents Parkay Spray in its advertising.
The spray is marketed as fat-free and caloria-free but Trewhitt's suit claims that, in fact, an 8-ounce bottle contains 832 calories and 93 grams of fat.
"Defendant knew or should have known that its product was mislabeled and engendered confusion among consumers," the lawsuit says.
The comany said it stands behind the product and its labeling.
"While we don't comment on pending litigation, ConAgra Foods stands behind the accuracy of our labeling and has a long-established commitment to marketing our food responsibly. We intend to vigorously defend this litigation," Becky Niiya of ConAgra told ConsumerAffairs.
The lawsuit quotes consumer complaints on the Internet about the spray.
"I could not figure out why I simply could not lose hardly even a pound, even though I was working out hard ... and monitoring calories ... for a couple of years ... I was also literally taking the top of the 'fat and calorie free butter' spray and pouring it on all my carefully steamed veggies when I found out that a bottle of that stuff is 90 fat grams," said one consumer quoted in the suit.
"I was going through two bottles a week, and working out and getting fat and unhealthy," the consumer complained.
But a more balanced review notes that serving size must be factored into the equation: "Well, it all boils down to legalities. The serving size is listed as 1 spray for cooking, and 5 sprays for a topping. I've never used only 1 spray no matter what I'm using it for; 5 sprays is a lot more realistic. Even so, with a 5 spray serving, they still claim 0 calories and 0 fat," said an unnamed reviewed on
ePinions
.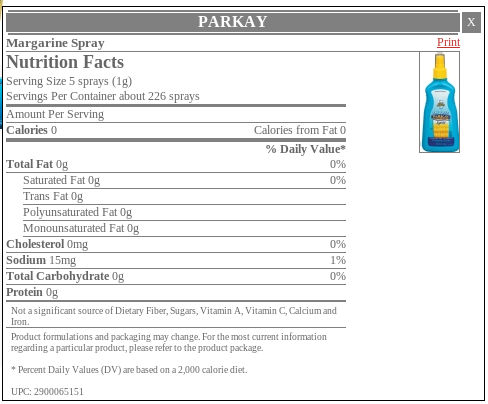 The lawsuit claims ConAgra is violating the Nebraska Consumer Protection Act and seeks damages of $5 million. It also asks for an injunction to prohibit the allegedly inaccurate labels.
Of course, not everybody's unhappy with the product. Melissa of North Carolina, for one, was so pleased with her bottle of Parkay Spray that she posted a video on the ExpoTv site. Melissa doesn't say whether she was paid or otherwise compensated for her endorsement.
---