---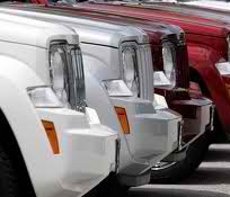 With housing still in recession mode, it has been car sales that have provided much of the little momentum the economy possesses. Can it keep going? July car sales, which are beginning to be reported, may shed some light.
Nissan, one of the first carmakers to report, posted sales of 98,341 units last month -- up 16.2 percent from July 2011 and up 6.6 percent from June's robust sales pace. Sales of the Nissan Altima achieved a July record of 26,602, up 24.7 percent from a year ago. July marked the first full month of sales for the all-new, 2013 Altima sedan.
Infiniti reported sales of 11,619 units for July, an increase of 56.8 percent from 7,410 units a year earlier. The Infiniti G Sedan, with sales of 6,078, had an increase of 88.8 percent versus last year, making it the best July in the sport sedan's history.
Sporty luxury sells
Porsche Cars North America, Inc. (PCNA), which imports and distributes Porsche sports cars, Cayenne SUVs and the Panamera four-door sports sedan line-up in the U.S., sold 2,803 vehicles in July, slightly better that July 2011.
"Our all-new Boxster and 911 models continue to be in high-demand," said PCNA's President and CEO, Detlev von Platen. In fact, for the year, we've sold 46 percent more 911 sports cars this year than last year -- a tribute to the success of the new, seventh-generation 911."
At the other end of the price spectrum, Kia Motors America reported best-ever July sales of 48,074 units, a 5.6-percent increase over the same period last year. But July sales dipped 6.3 percent from June.
Meanwhile, GM sales were off six percent for the month while Ford sales declined 3.8 percent. Chrysler sales were up over 13 percent.
Sorento paces Kia
Kia's July sales were paced by strong sales of the U.S.-built Sorento SUV and Optima midsize sedan, as well as the popular Soul urban passenger vehicle.
When all the sales figures are in, automotive site Edmunds.com estimates July sales will total 1,166,665 new cars. That would be a 9.2 percent decrease from June 2012, but a 10.2 percent increase from July 2011, even with two fewer selling days, year over year.
An estimated 1,166,665 new cars will be sold in July for a Seasonally Adjusted Annual Rate (SAAR) of 14.0 million light vehicles, according to the latest auto sales forecast by Edmunds.com, the premier online resource for automotive information.
Chevy promotion fails to impress
Meanwhile, Edmunds found new car incentives remained relatively stable, with General Motors showing the most stability following the company's heavily publicized marketing program launched earlier last month. According to Edmunds, GM incentives fell 0.3 percent from June to July, despite launching Chevy Total Confidence, which promises "a great deal on your Chevy, with no need to negotiate." GM's spending on Chevrolet alone is down even more, from $3,328 in June to $3,176 in July, a decline of 4.6 percent.
"Savvy consumers don't see tremendous value in the Total Confidence program," said Edmunds.com Senior Analyst Jessica Caldwell. "The Total Confidence pricing is similar in many cases to our True Market Value pricing -- and for some vehicles, it was even higher. So, depending on the situation, a consumer could have gotten a better deal before the program started."
The biggest change in incentive spending came from Nissan, rising 18.4 percent month over month thanks mostly to a 22 percent increase in incentive spending on its luxury brand Infiniti.
Overall, Edmunds.com's TCISM data shows that the auto industry spent $2,236 per vehicle this month, up 0.6 percent from June, but down 6.2 percent from July 2011. TrueCar.com, meanwhile, estimates the average July new car transaction price was $30,369, up 1.6 percent from July 2011 but down slightly from June.
---