---
Whether it's mortgages or credit cards, when banks have a large number of bad loans to process, stressed out employees can take shortcuts and mistakes can happen.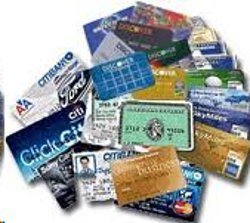 In the mortgage industry it was the "robo-signing" scandal, in which people were hired to sign bankers' names to foreclosure documents without so much as reading them. It resulted in a massive settlement between the five largest mortgage lenders and the states.
Could something similar be occurring with credit card debt? A report by TheNew York Times says major credit card companies, trying to process a rising number of bad loans, are filing lawsuits against consumers without always having their facts and procedures straight.
In fact, the Times quotes one judge as saying as many as 90 percent of credit card-related lawsuits are "flawed." Complaints from consumers suggest there could be something to that.
Complaints
"American Express is attempting to collect $2,537 that was discharged by AMEX as a charge off over 15 years ago," Kenneth, of San Bernadino, Calif., wrote in a post at ConsumerAffairs. "This is the first I've heard from them in over 15 years."
Michael, of Monterey, Calif., complains that American Express referred his account to collections even though he was making the agreed-upon payments on time.
"When I went ahead and paid off the balance through their website, although the account was ostensibly in collections, they refused to send me evidence that I had paid off the account until I pointed out that the law required them to do so," Michael wrote in a ConsumerAffairs post. "I had to specifically ask for a closing statement before they complied. They had no reason for referring my account to collections, as it was current."
What to do
According to the Times reports, credit card lenders increasingly are trying to collect money from consumers who have already paid or settled their debt. Many consumers, who lack the money to hire a lawyer to represent them, feel helpless.
Consumers who find themselves defendants in a collection lawsuit or being pressed for payments they don't owe should complain to federal regulators who have oversight of credit card lenders. A good place to start is the Office of the Comptroller of the Currency (OCC). The OCC's consumer complaint page is located here.
---