---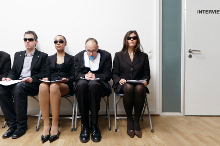 Storms and droughts can be scary, especially the ones that seem to stretch on for long periods of time. But fortunately, they all end eventually. There are signs the long jobs drought may finally be coming to an end.
A recent report released by the job site Simply Hired finds that the U.S. is experiencing a 4.5 percent growth in job openings month-over-month and a 9.9 percent increase year-over year.
The report also finds the current job market ratio is three unemployed persons for every one job opportunity.
ConsumerAffairs spoke with Simply Hired's CEO Gautam Godhwani, to get an idea if the recent increase in job openings is an indication of the economic storm finally ending.
"This month's report shows an increase in job openings across the nation for the third month in a row," he said. "Which shows that companies across the nation have increased their hiring and need to fill positions. The prospect of adding new jobs across the U.S. is definitely promising for today's economy."
For the second consecutive month, job openings increased in each of the 50 major metro areas, according to the report.
In Grand Rapids, Mich., job openings grew by 9 percent. In the Ohio cities of Cleveland and Akron, new positions grew by 8 percent. Salt Lake City, Utah also saw a job growth of 8 percent, and these increases were the highest in the United States.
Smaller cities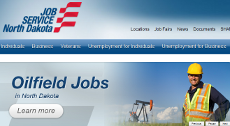 Although these cities are all considered major metro areas, one would think the biggest job growths would be in larger cities like Los Angeles, Chicago or New York.
Godhwani says smaller areas tend to have companies that offer a very specific service, so their hiring patterns differ from bigger cities.
"As we start to see progress in the economy, smaller cities that have strengths or concentrations in specific industries often experience a jump in growth as those industries heat up," he explained.
"For example, the auto industry is starting to pick up and Grand Rapids' economy has a large focus on auto parts suppliers. As such, they are experiencing a good amount of growth at this time."
"Larger cities are more homogeneous with many businesses and industries across the board, and that sometimes doesn't lead to large growth gains," he said.
The report also shows the hospitality (11 percent) and non-profit industries (9 percent) saw the most job growth among the top 50 metro areas. In the month of July alone, 14 out of 18 industries experienced a rise in job growth.
The industries that saw the least amount of increase was retail at -6 percent, with media, construction and manufacturing all seeing only a -2 percent growth.
Public safety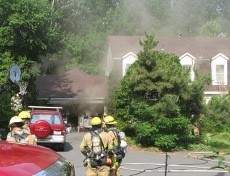 The positions that had the most jobs being offered were law enforcement and fire and safety workers at 15.8 percent respectively. Engineers saw a 14.1 percent increase, not including positions for computer engineers.
Perhaps with a drop of irony attached, jobs in education were the only positions that continued to go down month after month at -2 percent. This may be surprising to some since many school districts say they need an increased amount of qualified teachers.
In fact, there are several TV commercials and ad campaigns that are trying to get people to teach, because many schools are lacking a high number of quality educators, so they need to get the word out.
Godhwani says there are a few factors that contribute to the education industry's lack of growth.
"Education is an area that has struggled quite a bit — largely due to funding issues in public schools and institutions," he said.
"Job openings in education were down in July only slightly at -2 percent. In addition to funding, you also have to consider the season; many schools are beginning classes in just a few weeks and many education positions have been filled in preparation of the new school year."
Rural areas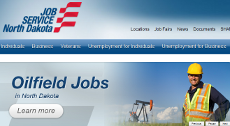 But what about those areas that aren't near a major city? How are job prospects looking for them?
"The major metros are often an indication of the nation as a whole," said Godhwani. "So smaller areas will likely see job opening growth as well."
As far as what advice Godhwani would give someone who has been unemployed for a long time: "Be mobile," he said. "Be open to go places where there is better job growth."
He also says to invest in training, and take courses that will help you in the careers that offer long-term prospects and have a lot of need. Godhwani also tells job-seekers to tap into their network contacts.
"Leverage personal and professional connections, as 50 percent of all hiring is via referral," he said.
Godhwani also expresses a level of optimism, as he says there's a likely chance that the recent job growth will carry itself through the coming months.
"[Our] report has showed nationwide job openings increasing for the third month in a row," he said. "This consistent growth offers an improved outlook for those who are unemployed, as it's clear that companies across the US are looking to hire now. In turn, there is the potential that confidence within the job market will increase in the short term."
---