---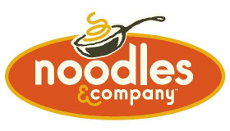 Can it be true? A new report says restaurants we might think of as fast food are steadily improving their offerings and are competing with full-service restaurants in terms of food quality, decor and variety.
The report comes from research firm Technomic, which uses the phrase "limited-service restaurants" (LSR) to describe fast-food and fast-casual restaurants. A decade ago, LSRs had 47% of the food business and full-service eateries (FSR) had 53%.
The percentages have now flipped -- with limited-service joints edging out the full-service 53%-47%.
Why? Well, it could be that a sluggish economy is driving more people to choose lower-priced fare. But it could also be that the food is getting better at the limited-service hang-outs.
But sales figures aren't everything. We ran a computerized sentiment analysis on about 2 million consumer postings to social media over the last year and found that things not so rosy. Positive net sentiment was at a dismal 11% this month and never got higher than 23% during the last 12 months, as shown in this chart:
So just what are fast-casual restaurants?
They are those eateries that seem to be a couple of notches higher than fast-food places in terms of food quality and variety. Think of places like Panera or Boston Market, as these types of locations are continuing to gain market share.
Fast & affordable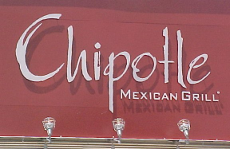 ConsumerAffairs spoke with Kelly Weikel, author of the Technomic report, to get a better sense of just what fast-food and fast-casual restaurants are doing to give FSRs a run for its money.
"Consumers can get a high-quality meal, fast and for an affordable price at LSRs, primarily at fast casuals, but increasingly to QSRs (Quick Service Restaurants) as well, as they seek to compete," she said.
"Fast-casuals in particular are also doing a really good job appealing to consumers on the experience level...creating an ambiance and format that often provide some service elements, along with an atmosphere that is suitable for a wide variety of occasions; hanging out with friends, grabbing a quick snack, studying or working," Weikel added.
The improvements among fast-casual restaurants lead the way for other companies in the LSR industry to step their game up. For example, because a restaurant like Noodle Company seems to be moving towards a more FSR dining experience in terms of variety and decor, places like Wendy's are trying to do the same.
"LSRs have always been striving to gain greater share, but it was after the advent of the fast-casual segment and its impressive growth that LSRs starting to shift," said Weikel. "Now fast-casuals are leveraging their successful LSR service model and improving upon it while QSRs are trying to steal a page from their playbook and implement that same thing at their restaurants."
Weidel may be onto something but the term "fast food" continues to have a negative connotation for consumers, as we found in our sentiment analysis. The outstanding characteristic assigned by most consumers was "fast."
Shared experience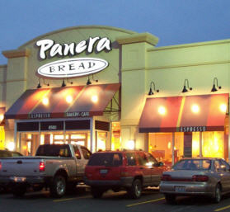 Weikel says that both fast-casual and fast-food restaurants will continue to borrow ideas from each other to better meet customer need and expectation.
"Each one has and will continue to look at the strengths of the other and try to integrate them into their model, Weikel explains." So for QSRs we see this now through pushing out more premium options, healthy options, upscaling and remodeling units, etc. At fast-casuals it's around creating a strong value proposition and improving convenience. It will evolve as each segment identifies new opportunities."
And which fast-food and fast casual brands are making the best strides according to Technomic?
"The interesting thing here," states Weikel, "Is that the important shifts can even be seen, and in many cases may even start at the major brand level. We've seen this most notable with McDonald's."
"They starting upscaling the menu and decor long time ago and continue to evolve in both areas. Jack in the Box has done a lot of remodels and menu upgrades in recent months in years; rolled out reformulated burger patties, improved buns and new saucing procedures as part of a yearlong effort to upgrade its core menu items and the overall guest experience," she says.
Weikel also mentions that Burger King has taken pages from fast-casual restaurants like Chipotle, by adding fresher ingredients and fulfilling the need for customization and interactive experience through their Whopper Bar.
Convenience stores
Weikel notes that consumers are also choosing convenience stores for their daily meal needs more now than ever.
Although convenience stores don't fall under the LSR category, Weikel says they are making leaps and bounds in terms of providing the necessary balance of quality foods items and fast service.
"They've developed so many concept, menu and service elements that have put them on par with conventional QSRs. Additionally; they pioneered interactive, touchscreen ordering formats in their category."
"In recent years, they've also gone from standard c-store fare to an extensive menu that serves all three dayparts; features beverage selections that mimic restaurant offerings; promotes meal deals; and strongly emphasizes freshly prepared, customizable offerings," she says.
So fortunately, consumers no longer have to break the bank or carve out the necessary time to go to a full-service restaurant, as fast-food and casual-food dining places are amping up efforts to appear more upscale.
Weikel also says there will be a blurring of the lines when it comes to the differences between fast-food establishments and fast-casual establishments.
Maybe so, but the entire category gets lumped into "fast food" in the minds of many consumers and is likely to be something the industry will need to do with as time goes by. Take a look at these comments we gathered over the last few days and it's obvious fast-food and fast-casual restaurants need to tend to their cooking more carefully than ever.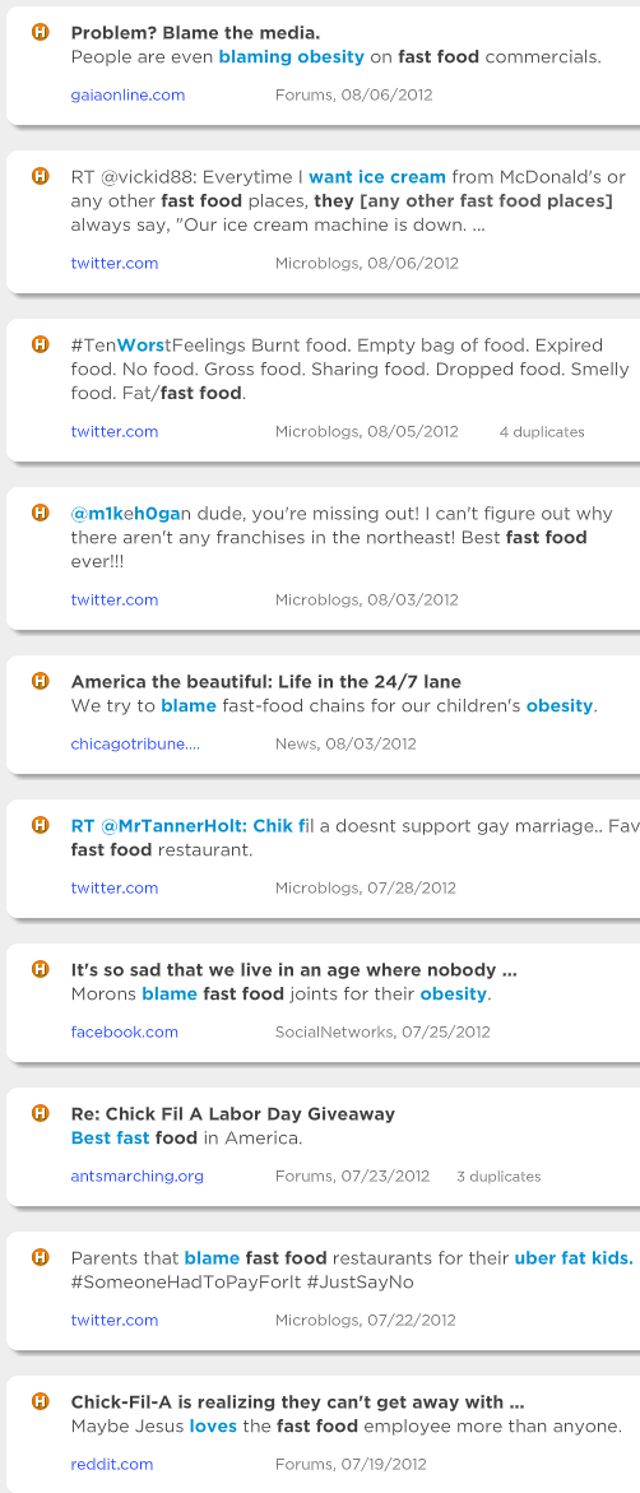 ---