---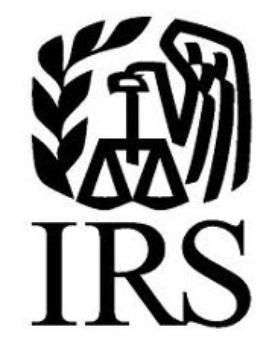 A planned power outage around the Labor Day weekend will affect a number of Internal Revenue Service (IRS) systems and limit the availability of several services between Thursday, Aug. 30 and Tuesday, Sept. 4.
The systems will be unavailable due to maintenance and upgrading an electrical system.
Detailed information describing what systems are affected by the temporary outage can be found below:
Toll-free services
Assistors who support the main toll-free lines can only provide limited service beginning early Thursday morning, Aug. 30 through 4 p.m. ET Friday, Aug. 31. During this time, help will be available for tax law issues, but the system will be unable to access or update tax account information.
The main toll-free system will be completely unavailable after 4 p.m. ET Friday until noon ET on Tuesday, September 4. For the tax practitioner community, the e-help desk toll-free service and the Practitioner Priority Service will be available during the dates and times indicated above.
Taxpayer Assistance Centers
The Taxpayer Assistance Centers (TACs) will remain open for their regular hours during the outage period. They will be able to answer your tax law questions, prepare your returns and perform limited service to your tax account. If you need to make a tax payment, the TACs can accept most forms of payment, including checks and money orders, but cannot accept cash payments during the outage period.
Taxpayer notice information
If you have questions on a CP2000 notice, you received in the mail and you need to call the IRS, assistors will be available at the toll-free number included in the notice throughout the maintenance period.
Help will be available on other notices associated with a balance due or an open correspondence exam issue through 4 p.m. ET Friday, Aug. 31 and after noon ET on Tuesday Sept. 4.
Help on notices related to levies or liens will be unavailable Thursday, Aug. 30 until noon ET on Tuesday, Sept. 4.
Information for business filers
If you are a business filer and in need of an Employee Identification Number or need to make a Federal Tax Deposit, it's best to do so before Friday, Aug. 31 at 4 p.m. Those services will not be available until the outage period ends and the systems are restored around noon ET on Tuesday, Sept. 4.
Information for student aid applicants
If you need to file the Federal Application for Student Aid form, the FAFSA will be available electronically, but the fields requiring tax return information will not automatically populate during the outage. Keep these outage dates in mind as you or your student(s) need to submit this form, particularly if you don't have access to previous year's tax returns.
Interactive tax assistant availability
The Interactive Tax Assistant will be available on IRS.gov throughout the outage period.
Electronic federal tax payment system
You will be able to make payments through the EFTPS. Your account will be updated after the outage period and will reflect the date you made the payment.
---