---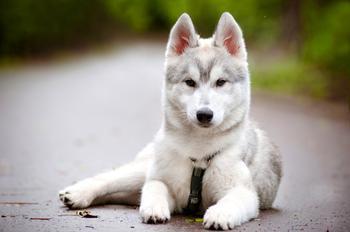 People all over the country have sent money to an Illinois-based organization called Animals for Autism. After all, it sounded like a wonderful idea. Animals for Autism collected money it said would be used to train and provide service dogs to help children with Autism Spectrum Disorder.
But Illinois Attorney General Lisa Madigan says the people who sent money are victims of what she called "a heartless scam." Madigan has filed suit against Glenarm, IL, resident Lea Kaydus and her organization, Animals for Autism. The lawsuit alleges that to date, none of the families who paid for the service has received a trained dog as promised by Kaydus.
Dashed hopes
"The organization targeted parents of children with autism who hoped that adopting a service dog would help their child," Madigan said. "But instead of receiving a trained dog to assist their child, these families lost thousands of dollars and worse, had their hopes for their child dashed."
According to the lawsuit, Kaydus' Animals for Autism advertised it would specially train Alaskan Klee Kai puppies and Siberian Huskies for $3,000 to $8,000 and then pair the dogs with families to assist their children who have Autism Spectrum Disorder.
Kaydus promised families that they initially would be introduced to their dogs in person or via teleconference calls and then would receive frequent updates until the dogs were trained and ready to be placed in families' homes.
Phony pictures
Madigan said families in California, Ohio and Washington sent payments to Kaydus and were led to believe over the course of several months that Kaydus was training dogs to place in their homes. In some cases, families received pictures of puppies, though those images were taken years earlier and depicted dogs that weren't involved in Kaydus' supposed training program.
According to the suit, Animals for Autism collected at least $5,190 from families in the scheme. The lawsuit alleges numerous violations of the Illinois Consumer Fraud Act and Solicitation for Charity Act against Kaydus and her organization.
Shortly after filing the suit Madigan reached a settlement with the organization. Under its terms, Kaydus must provide restitution to affected families and adhere to a court order requiring her compliance with the state's charitable and consumer fraud laws.
---