---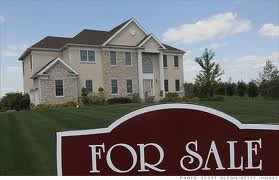 With a collapsed real estate market, you might expect that the market would be flooded with homes for sale. That might have been true at one point, but it isn't now.
Redfin, which describes itself as a technology-powered real estate broker, says it tracks trends in major U.S. markets and in all of the markets measured, the number of houses for sale declined since July 2011. In 16 of 18 markets, the company says, the decline was by 20 percent or more.
"Because inventory is so low, when clients find a house they love, they will do almost anything to get it," said Brad Le, a Redfin Agent in Silicon Valley. "Buyers are offering all-cash and no contingencies, one to three months of free lease-backs in case the homeowners want to stay in the home after closing, and even escalation clauses."
No longer a buyer's market
Escalation clauses, in which a buyer's bid automatically is raised in the event of a competing offer, were quite common during the housing boom but have been almost non-existent since 2008.
As a result of fewer homes on the market, prices for homes are beginning to rise, a trend first noted earlier in the year. The National Association of Realtors (NAR) reports the median existing single-family home price rose in 110 out of 147 metropolitan statistical areas(MSAs) in the second quarter.
Three areas were unchanged and 34 had price declines. In the first quarter of 2012 there were 74 areas showing price gains from a year earlier, while in the second quarter of 2011 only 41 metros were up.
Industry insiders say the trend is encouraging but might not be lasting.
Might not have legs
"Last month, we noted that the market was strong in June but could falter in July as sellers began to test demand at higher asking prices," said Redfin CEO Glenn Kelman. "Now the market has flattened, and will likely sag in the months to come.
Lawrence Yun, NAR's chief economist, is more hopeful, saying home prices should rise in even more markets during upcoming quarters.
"It's most encouraging to see a growing number of metro areas with rising median prices, which is improving the equity position of existing homeowners. Inventory has been trending down and home builders are still under-producing in relation to growing demand."
Yun also noted that some of the improvement in prices is due to a smaller share of sales in low price ranges where inventory is tight. The national median existing single-family home price was $181,500 in the second quarter, up 7.3 percent from $169,100 in the second quarter of 2011.
It's the strongest year-over-year increase since the first quarter of 2006 when the median price rose 9.4 percent, but even with the gain the current price is 20.1 percent below the record set in 2006.
---