---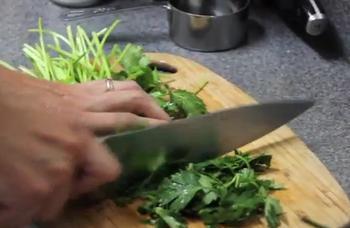 Finding the right food isn't easy but it can help keep your family healthy while also keeping your budget under control and supplying a helpful nudge to the environment, according to researchers at the Environmental Working Group (EWG).
With one in four Americans receiving federal nutrition assistance and obesity driving an epidemic of diabetes, heart disease and high blood pressure, there's no shortage of reasons for families to do what they can to eat right and stay fit.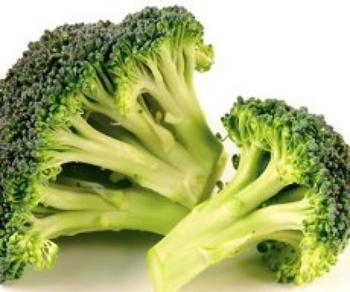 EWG offers some help with Good Food on a Tight Budget, its new science-based shopping guide of the top 100 foods that are healthy, cheap, clean and green.
"Putting good food on your family's table on a $5-or-$6-a-day budget is tough, but it's possible," said co-author Dawn Undurraga, EWG nutritionist and registered dietitian. "When shoppers fill their grocery carts with the foods on EWG's lists, they'll be doing something good for their health and the environment, meanwhile lowering their grocery bills and exposures to the worst chemicals."
Tips from the guide:
• Raw cabbage is a top-ranked vegetable based on nutrition and price. At less than a dime a serving, it's cheaper than potatoes and can be served as a salad, stuffed, or used in sandwiches, stir-fries, stews and soups.
• Carrots, bananas, frozen broccoli, pears and watermelon receive high marks for nutrition and ring up at less than 30 cents a serving.
• Pears have even more fiber, potassium and folate – and fewer pesticide residues – than apples.
• Parsley packs a nutritional punch as potent as kale for a quarter of the cost.
• Roasted turkey topped the list of animal sources of protein. Hot dogs ranked dead last.
Low-cost recipes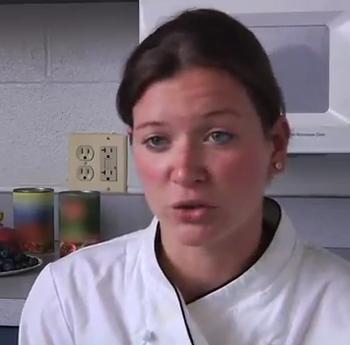 Inside the guide, shoppers will find lists of foods that give consumers the biggest nutritional bang for their buck, simple tips for eating well, tasty recipes for meals and snacks, and easy tools for tracking food prices and preparing and planning meals at home. In collaboration with
Share Our Strength's Cooking Matters
and
chef Ann Cooper
, the guide provides 15 delicious low-cost recipes that average less than $1 a serving.
"Eight in ten low-income families cook dinner at home most nights, but many are struggling to afford the ingredients to make healthy meals," said Laura Seman, senior manager of program development and evaluation for Cooking Matters, a national program that helps families at risk of hunger get the most from their food resources. "Practical tools like Good Food on a Tight Budget can help families stretch their food dollar in a healthy way."
Highlights from the guide:
• Fresh isn't always more expensive. And canned isn't always cheaper. Fresh carrots are cheaper than frozen. Frozen corn can be cheaper than canned.
• Beans are cheaper and have a smaller carbon footprint than turkey.
• One serving of filling oatmeal is about half the cost of a bowl of sugared cereal.
• Brown rice costs as little as oatmeal and has twice as much fiber as white rice.
• Boil, bake or roast three servings of potatoes for the same cost as a single serving of hash browns.
• Plain yogurt has more calcium than sour cream and costs less.
• Queso blanco costs less than processed American cheese and like other soft cheeses, produces fewer greenhouse gas emissions than hard cheeses.
Home cooking
EWG's guide underscores that home cooking is the best way to save money and enjoy good food. The best strategy, it says, is to cook and freeze large batches of healthy foods such as soup and turkey chili. Another winning strategy: buying rice, beans and other dry or frozen staples in bulk from warehouse stores and a growing number of local markets.
---