---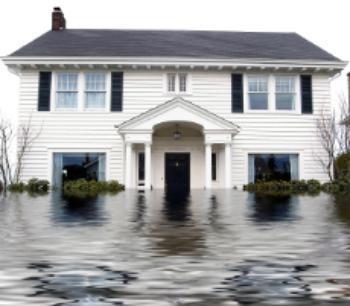 Homeowners who are "underwater" -- who owe more on their homes than they are worth -- may get some relief under a new program announced by the Federal Housing Finance Agency (FHFA).
FHFA said Fannie Mae and Freddie Mac are issuing new, clear guidelines to their mortgage servicers that will align and consolidate existing "short sales" programs into one standard program, hopefully enabling lenders and servicers to quickly and easily qualify eligible borrowers for a short sale.
In a short sale, lenders agree to take less than the amount that is owed on a property in exchange for getting it off their books.
The new program may help distressed homeowners like Paul of Jersey City, N.J.
"Due to a loss of my business and income I am trying to sell my home in a short sale rather than face foreclosure," Paul told ConsumerAffairs recently. "I have an arms length buyer at a fair market price. The holder of the first lien, Hudson City Savings Bank has been compassionate and has worked well with us and our short sale negotiator and has signed off."
But Paul said PNC, which holds his second mortgage, has not been cooperative.
"I was able to look at closing out my retirement account, which is my last remaining asset, and borrowing from my 92-year-old widowed mother to offer $60,000 in return for full forgiveness," Paul said. "They refuse."
The FHFA program limits the amount second-mortgage holders can collect to $6,000. That's intended to prevent endless haggling, although second-mortgage holders will still be able to block sales entirely.
Most second mortgages are in the form of home equity loans and are held by Bank of America, Chase, Wells Fargo and Citibank. Granting a large number of short sales could set off another round of heavy losses for the banks.
Not delinquent
The new guidelines, which go into effect Nov. 1, 2012, will permit a homeowner with a Fannie Mae or Freddie Mac mortgage to sell their home in a short sale even if they are current on their mortgage if they have an eligible hardship.
Previously, short sales were available only to homeowners who were behind in their payments.
Hardships that may make a seller eligible for the program include death of a borrower or co-borrower, divorce, disability, or relocation for a job.
"These new guidelines demonstrate FHFA's and Fannie Mae's and Freddie Mac's commitment to enhancing and streamlining processes to avoid foreclosure and stabilize communities," said FHFA Acting Director Edward J. DeMarco.
More information about the program is available on the FHFA website.
---