---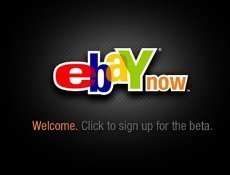 As Amazon gears up to offer same-day delivery in major metro areas, local retailers are worried. In response, eBay has put together something called eBay Now, a same-day shopping service for consumers who've purchased items from local stores.
The service started over the weekend in the San Francisco area. Purchases of $25 or more from local stores can be delivered the same day for a $5 shipping charge.
As eBay tells it, San Francisco residents can place orders between 9 a.m. and 9 p.m. Monday through Saturday and 9 a.m. to 6 p.m. on Sunday, as long as orders are placed at half an hour before the store selling the merchandise closes.
Got that?
Stores participating include Macy's, Toys 'R' Us, Target and Best Buy. The service is accessible through an iOS app that will work on either the iPhone or iPad.
As ConsumerAffairs reported last month, Amazon is making a deal with the devil -- caving in to states' demands that it start charging sales tax, a move that makes it easier for Amazon to locate its distribution centers in the major metro areas it has largely avoided until now.
The likes of The Home Depot, Target and Best Buy have been complaining that Amazon has an unfair advantage because it doesn't charge sales taxes in many states. The question is whether the advantage of same-day delivery will outweigh the sales tax issue with consumers.
eBay Now could provide an escape hatch for bricks-and-mortar retailers, giving them a way to economically answer Amazon's expedited delivery.
---