---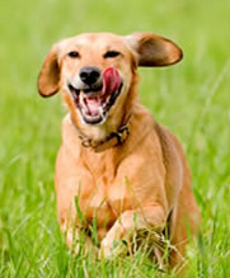 When pet owners make plans to head out on vacation, one of the first things they do is make the necessary arrangements for their animals to be safe and secure while they're away.
But consumers often aren't so careful when they decide to bring their pets with them. That may be OK if the pooch will be riding in the back seat on a road trip but if you're traveling by air, it gets a little more complicated.
Is it a good idea to put your pet in the plane's underbelly?
"The sound of the jet engines alone is enough to traumatize a pet," said animal behaviorist Colleen Paige, in a published interview. "If you have a sensitive animal or an animal with any kinds of fears you will definitely create more of a problem in that area."
The first thing to do if you pet will be traveling by air, according to the American Society for the Prevention of Cruelty to Animals (ASPCA), is pay a visit to your animal's veterinarian and secure a health certificate 10 days prior to your trip. If you're traveling abroad, you'll want to contact the destination country to find out what health measures may be required. Many countries require a quarantine period for incoming animals.
Cargo areas
There has been a tremendous amount of controversy about transporting animals in airplane cargo areas, and some airlines have decided not to offer the service.
In 2010, JetBlue and Southwest decided they would no longer carry animals in cargo, due to conflicting reports about safety.
For quite some time, the U.S. Department of Transportation (DOT) has required airlines to report deaths or disappearances of animals that were considered pets. Other animals, however, were on their own -- even potential pets, iincluding dogs and cats being shipped to pet stores.
Recently, however, the Animal Legal Defense Fund (ALDF) filed a petition with DOT and the Federal Aviation Administration (FAA) requesting that they require airlines to report all animal-related issues, whether the animals are considered pets or not.
In addition, Senators Richard Durbin of Illinois, Robert Menedez of New Jersey and Joseph Lieberman of Connecticut submitted a joint letter to the Secretary of Transportation saying the regulations that surround animal transport are based on a "flawed interpretation of laws."
As of June of this year, the DOT updated its rules to require airlines to report any mishandling of cats or dogs, regardless of whether they're considered pets or whether they're shipped by individuals, stores or professional pet breeding facilities.
Get a crate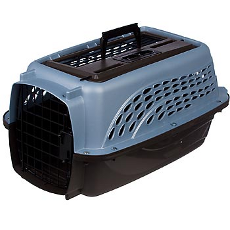 If you decide the cargo area is the way to go, the next item on your list is a shipping crate approved by the USDA. The crate should be large enough for your animal to move normally in, and pets should be able to shift positions, stand, sit, and have ample room for comfort, says the ASPCA.
Be sure to write "Live Animal" in one-inch-tall letters directly on top of the crate.
You should also include your name, address, telephone number and the final destination. The crate should also be lined with paper or towels for when the pet relieves itself.
Also, an up-to-date picture of your pet should be placed on top of the crate so handlers know what your animal looks like in case of a mix-up. Owners are also encouraged to carry a picture of their pet in case their animals are lost or become separated.
Water & snacks
Other tips for sending your pets on an airplane include providing them with a frozen water dish, which will not spill when your dog is being loaded but will melt by the time the flight is underway so your pet can stay hydrated, which is especially important for long trips.
A small cloth pouch containing dried food should be placed in the crate, so airline employees can feed your animal during long layovers and extended flights. (Don't count on that happening, though).
It's also important to contact the airline you're using well in advance of your flight, to see if there are any specific rules regarding pet travel, as guidelines may differ from airline to airline.
For example, Continental and American Airlines will not allow you to bring pets younger than 8 weeks old onboard, whether you bring them on as a carry-on, or ship them in cargo.
Costs differ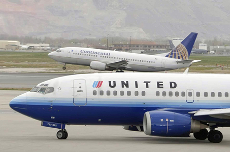 Costs of shipping your pet in the cargo area will differ between airlines, and many flights will consider the crate as baggage, which may or may not incur fees depending on the company's policy.
Some airlines provide additional services for you and your traveling pet, which may cost a bit more.
For example, United Airlines has a team of customer service agents that are set up just to answer questions or concerns about your pet 24 hours a day. The airline also has a service that allows owners to track pets online.
Experts say consumers should look for airlines with these additional services, as they tend to make owners feel more secure during their pet's travel and tend to make the airline more accountable if anything goes wrong.
Some airlines provide insurance for your animal, and will pay for any mishaps that they're responsible for. But many experts say these insurance payouts do little to comfort an owner who has a lost or injured pet.
"These normally only pay out a few hundred dollars max," says travel expert Christina Shelter. The insurance does not bring your animal back and most pet owners with a lost or injured or killed pet on an airline are not exactly happy with a $200 check.
Overall, experts say that pet owners should not count on airlines to make sure their animals are fed, hydrated and comfortable during a flight, and the more preparation you do, the better travel experience your pet will have.
A good amount of homework beforehand will also make owners feel much better during their pet's travel, as they'll know ahead of time what and what not to expect, which can make all the difference in the world for both you and your animal.
---