---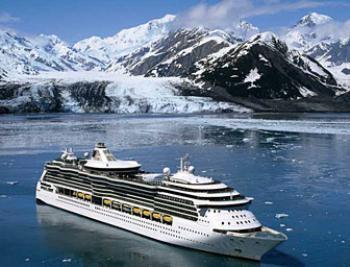 Cruises to Alaska have become popular in recent years but new clean-air rules are about to make the cruises more expensive.
"As of August 1, 2012, the North American Emission Control Area (ECA) regulation aimed at reducing emissions from ships commenced," noted Martha Mitchell Meade, Manager of Public and Government Affairs for AAA Mid-Atlantic. "No one argues that protecting our environment is important, but travelers should be aware that it will impact their wallets as prices are likely to rise."
The new clean-air rule announced by the Environmental Protection Agency requires large ships, including cruise lines, sailing within 200 miles of the U.S. coastline to use low-sulfur fuel, which is more pricey than the type of fuel currently being used by most ships.
Travel industry experts and Alaskan State Officials estimate the ECA regulation will impact tourism in Alaska as increasing costs associated with cruising, dining and hotel accommodations will likely be passed on to the consumer.
"The Alaskan Cruise Association notes the new regulations could increase the cost of operating a cruise ship for a season in Alaska by as much as $3 million to $5.5 million," according to Travel Weekly, driving up cruise prices from $15 to $18 per passenger per day. In addition, dining and hotel accommodations are expected to rise as transportation costs for all goods shipped into Alaska will increase.
"Alaska is among the most cherished and magical destinations for travelers, and a cruise to Alaska tops many a traveler's bucket list," added Meade. "While travel prices, will increase, we do not expect them to become unreachable; now is the time, however, for those travelers who are on the verge of booking to enjoy that dream cruise to Alaska and save a few dollars in the process."
---