---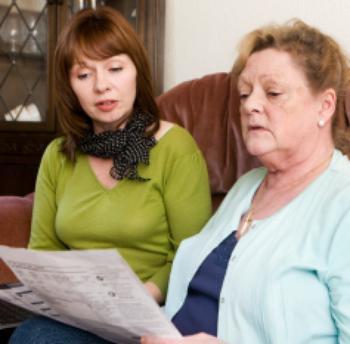 To help prevent the use of misleading, fraudulent and deceptive designations and certifications to promote financial services to senior citizens, the Certified Financial Planner Board of Standards, Inc. is calling on the Consumer Financial Protection Bureau (CFPB) to create a ratings system for financial certifications and designations.
In support of this and other recommendations to address senior financial exploitations, the CFP Board included its Senior Americans Financial Exploitation Survey.
Widespread abuse
That survey found that more than half of the certified financial planner professionals who participated have worked with an older client who has been subject to unfair, deceptive or abusive practices in the delivery of financial advice or the sale of financial products.
"Older Americans have already given many years of hard work and dedication -- raising families, serving in the military, building businesses -- all to become one of our most financially secure generations," said CFP Board CEO Kevin Keller. "This survey reveals the pervasive financial abuse victimizing America's seniors. CFP Board applauds the Consumer Financial Protection Bureau for its focus on this problem and urges the Bureau to take prompt action to reduce the use of misleading certifications and designations."
In its letter, to the CFPB, the board noted that with more than 140 designations currently in use in the delivery of financial services, "senior investors are particularly vulnerable to confusion about professional designations and certifications." Financial designations vary significantly, according to the planners, and investors have no meaningful way of comparing their legitimacy, value or authenticity. "With no federal or consistent state regulation or oversight of certifications and designations," they point out, "Americans -- especially seniors -- are left on their own to sort through the alphabet soup of letters at the end of a financial professional's name."
The board urged the CFPB to take practical steps to reduce the misleading use of certifications and designations. Specifically, it recommended that the CFPB:
Establish a rating system for professional certifications and designations by identifying qualitative and quantitative standards (based on best practices for certifications) against which certifications and designations can be evaluated. The rating system would rank designations from the highest tier to those that are so deficient that their use in marketing is presumptively misleading or deceptive.

Communicate the rating system through an educational campaign to educate older Americans on how to use the system to evaluate the financial designations.
The CFP Board suggested that CFPB could use the standards upon which the CFP certification is based -- an accredited certification program that requires substantial education and experience, a fair, valid and reliable exam that measures competencies for the standard of practice, continuing education required to maintain competencies, high professional and ethical standards, and a rigorous enforcement process that includes revocation of the certification, evidence that revocation is implemented, and public notice of disciplinary actions -- as the model for the types of criteria that should be used to evaluate financial service designations.
CFP Board also urged the CFPB to support legislative and regulatory reforms to protect older Americans, including to:
Encourage policies that support the delivery of financial advice to older Americans under a fiduciary standard of care;

Encourage reforms -- on a state or federal level -- that would require those who work with seniors to meet baseline competency and ethical standards; and

Address the use of misleading titles, e.g., financial professionals who hold themselves out as financial planners without meeting competency or ethical requirements, by encouraging the implementation of the Government Accountability Office recommendations to gather additional data on this consumer protection issue that affects older Americans.
"As the Bureau takes much-needed steps toward addressing deceptive and fraudulent financial practices targeting American seniors, CFP Board and its nearly 67,000 certified financial planner professionals hope to serve as valuable partners in the identification and prevention of such abuse," said Keller.
---