---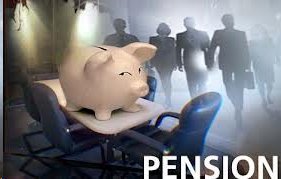 As the large baby boom population bulge begins to retire, demands on pension funds will increase. More and more of these funds are reporting difficulty in full funding these obligations.
In a new report Bank of New York (BNY) Mellon finds the funded status of the typical U.S. corporate pension plan in July fell 2.9 percentage points to 68.7 percent. That's the lowest level since BNY Mellon began tracking this information in December 2007.
What's behind the decrease? The bank finds a sharp spike in liabilities, which increased 5.5 percent. At the same time, the funds only increased their assets by an average of 1.2 percent. The funded status of the typical plan has now fallen 3.7 percentage points during 2012.
Lower yields
The rise in liabilities isn't simply caused by more retirees drawing benefits. BNY Mellon points to a 34 basis-point drop in the Aa corporate discount rate to 3.64 percent. Pension plan liabilities are calculated using the yields of long-term investment grade bonds. When these bonds don't earn as much money, the result is higher liabilities.
For a pension plan to prosper, its investments need to turn in a maximum yield. In this case the declines in bond yields were offset to some extent by gains in the stock market. However, the outlook for stocks for the rest of the year appears uncertain, many analysts say.
"The continuing uncertainty regarding the euro zone and lack of a coordinated response to the debt issues in Europe continue to send investors into bonds that are perceived to be a safe haven," said Jeffrey B. Saef, managing director, BNY Mellon Asset Management, and head of the BNY Mellon Investment Strategy and Solutions Group, which is a division of BNY Mellon. "As long this uncertainty remains, we expect to see very low interest rates, which will continue to pressure plan sponsors."
Good performance isn't enough
At the same time Saef also said that portfolios for plan sponsors have performed well, with assets rising more than seven percent during the first seven months of the year for the typical U.S. corporate plan. But he warns that isn't enough.
"Hitting a return target isn't enough these days if you're not keeping up with the growth in liabilities," he said.
And even the strongest corporate pensions are affected. The New York Times reported last month that the companies that make up the S&P 500 together have pension obligations of $1.68 trillion and assets of $1.32 trillion. That's the biggest shortfall ever, according to S&P. The largest negative figure is that of General Electric, which reports its fund is underfunded by more than $21 billion.
---