---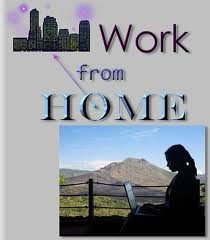 The Federal Trade Commission (FTC) is mailing 9,282 refund checks to consumers who were deceived by false promises that they could earn substantial income if they bought and followed the "Stefanchik Program" to buy and sell privately held promissory notes and mortgages.
The agency alleged that claims made by John Stefanchik and his company, Beringer Corporation, were false and unsubstantiated, and that most consumers made no money at all. The refunds are a result of a court settlement resolving a money judgment against the defendants.
More than $855,000 is being returned to consumers; each payment will be $92.16. Consumers who receive the checks from the FTC's refund administrator should cash them within 60 days of the date they were issued. The FTC never requires consumers to pay money or provide information before redress checks can be cashed.
Consumers with questions should call the refund administrator, BMC Group, at 1-888-768-2051, or go here.
Anyone thinking about a work-at-home opportunity should read Looking to Earn Extra Income? Rule Helps You Avoid Bogus Business Opportunity Offers.
---