---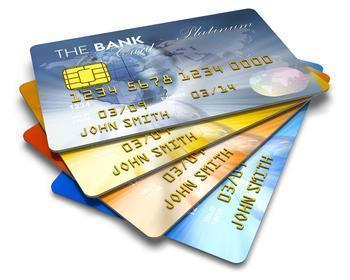 Two new reports on consumer credit usage may constitute positive signs for the economy. On one hand consumers have increased the number of their open credit card accounts and on the other they are doing a better job of paying their car loans on time.
Equifax, one of the three credit reporting agencies, says the number of open retail credit card accounts exceeded 175 million in July for the first time since December 2009, when the economy was in the early stages of recovery. That reverses a trend of fewer accounts, as credit card issuers unilaterally closed many cardholders' accounts in 2009 and 2010.
Now, it appears as though lending standards have relaxed, resulting in the origination of some 13.8 million new retail card accounts year-to-date through May 2012. That represents a 10 percent increase over January – May 2011 totals.
"The economic recovery is increasing both demand for new credit cards and the supply of credit," said Equifax Chief Economist Amy Crews Cutts. "However, while consumers are seeking new credit card accounts, they are not increasing their use of that newly available credit as fast. Utilization rates of card limits continue to fall, and, additionally, we are seeing increasing payment ratios at the same time."
On-time payments improve
In fact, delinquency rates among retail cards in July 2012 saw a nearly 15 percent decrease from the same time a year ago. Delinquency rates on other types of consumer loans are falling as well.
The biggest improvement in on-time payments is for auto loans, according to an analysis by Loans.net. Delinquent auto loans are the lowest in 10 years. A year ago at this time, the total of outstanding loans in arrears was 25 percent higher.
"Banks are starting to approve auto loans again in record numbers," the company said in a statement. "There are even some lenders that are now approving bad credit car loans as well. Loan comparison Websites have seen a huge rush in traffic in just the past few months."
---