---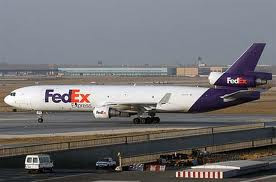 The Federal Aviation Administration (FAA) is proposing a $681,200 civil penalty against Federal Express Corp. (FedEx), of Memphis, Tenn., for allegedly violating U.S. Department of Transportation (DOT) Hazardous Materials Regulations.
The FAA alleges that between Aug. 2 and Aug. 12, 2010, FedEx employees in numerous locations around the country improperly accepted several dozen shipments containing hazardous materials for transportation by air. Agency inspectors discovered the alleged violations during an inspection and records check of FedEx facilities in the Los Angeles area.
Further infractions
The FAA also alleges that in 19 instances on Aug. 12, 2010, the airline failed to provide pilots of flights to and from Los Angeles with the required "accurate and legible written information" about shipments of hazardous materials it accepted for transportation by air. Additionally, the the government contends FedEx failed to document hazardous materials training and testing for three individuals who were among those accepting the shipments for the company. The training includes security awareness, and initial and recurrent training on the handling of hazardous materials. This training is necessary to ensure compliance with the hazardous materials regulations.
"To ensure the safe transport of hazardous materials aboard aircraft, operators must follow appropriate rules and procedures, and provide proper training," said Acting FAA Administrator Michael P. Huerta.
Federal Express has 30 days from the receipt of the FAA's enforcement letter to respond to the agency.
---