---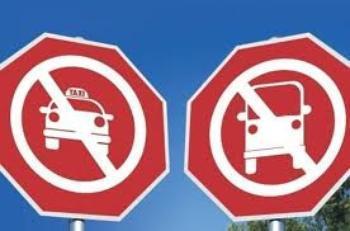 Need a lift to the airport? A ride across town? Normally you would hail a cab but with the growing use of smartphones and social media apps, unlicensed and unregulated car services are competing with taxi companies.
They're called "grey area services" and are marketed to consumers through personal technology applications via smartphones and tablet devices, and sites such as Uber and ZoneRide. Regulators in major cities say they are conducting significant hackney-related commerce in cities without public safety and consumer protection oversight.
Consumers might like the convenience and lower prices but some cities and states are cracking down, saying unregulated car services pose a threat to public safety.
Bypassing the rules
"No one likes regulations but we have to work under a broad set of safety requirements that have evolved over decades of operation and are intended to protect the passengers and drivers," said Oleg Uritsky, a spokesman for Fleet owners in Boston. "Technology companies have recently found ways to bypass those rules and the result is a growing number of unlicensed cars that are operating with no accountability."
The technology companies don't hire drivers or purchase cars but instead market their software and applications to independent drivers who aren't subject to the rules and regulations of taxi companies. These regulations can cover safety inspections, fuel efficiency, pollution standards and criminal background checks for drivers.
Escape taxes
Adding insult to injury, as far as city regulators are concerned, they often garage the vehicles outside city limits to escape applicable excise taxes and other fees. And while consumers may think they're getting a better deal, officials say they usually don't. They point out that grey area services are free to charge consumers whatever they want and frequently jack up fares during rush hour, holidays and other busy periods using uninspected and unapproved meter-like devices.
Physical safety can also be an issue, officials say. They note grey area services don't follow the requirements for partitions or emergency buttons in the unlicensed vehicles. There are no GPS requirements to record the exact location of a vehicle during an emergency and no ID or consumer contact information requirements.
Unfair competition
There's also no question that licensed limo and taxi companies and the government agencies that regulate them view smartphone-marketed services as unfair competition. Even if they charge the same as a licensed company, they don't have to follow burdensome and costly rules.
Both ZoneRide and Uber advertise convenience, efficiency and lower costs. Uber, for example, offers "hassle free payment" that charges your ride, including tip, to your credit card on file.
In a recent report on the issue, Mathew Daus, the former commissioner of the New York City Taxi and Limousine Commission, says that while consumers may find some temporary advantages that these companies have exploited, their innovations may simply illustrate how the industry can improve its services within the current system.
In other words, regulated taxi and limo services should adopt the mobile technology systems the grey area services use or risk getting left behind in traffic.
---