---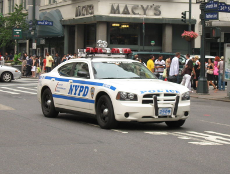 The mean streets of New York City haven't been quite as mean during the reign of Mayor Michael Bloomberg. His Honor has tried to cut down on fatburgers, sugary soft drinks and has instituted upgraded sanitation inspections for the Big Apple's eateries.
The city has even added a network of bike lanes, hoping to encourage New Yorkers to use pedal power to get around.
But over the last week or so, a little bit of the New York City we used to know and loathe has put in an appearance. It turns out that the NYPD for years has been largely ignoring traffic accidents unless someone is killed outright or appears likely to die in a New York minute.
This may be hard to believe for drivers in Los Angeles, where it's still quite possible to get a ticket for such things as changing lanes in an intersection. Or in the suburbs of Washington, D.C., where you can bump into a car while parking and find yourself facing several carloads of police officers armed with tape measures and breathalyzers.
But in New York, where the cops routinely and enthusiastically roust young African-American and Hispanic men for no particular reason, you can plow into another car, a bike or a pedestrian and be ignored by New York's finest.
Lack of interest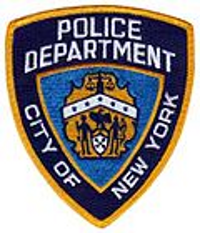 The City Council, which actually doesn't have much influence over the Police Department, has taken an interest in this and is considering legislation that would ask the cops to at least feign interest in serious traffic accidents.
The council became interested after hearing from Jacob Stevens, 35. His wife, Clara Heyworth, was mowed down by a suspected drunken and unlicensed driver last year. But the cops didn't show up because paramedics initially expected Ms. Heyworth to survive.
She didn't. She died the next day but by that time, it was too late to gather any evidence from the scene, so the driver got away with a ticket for driving without a license, the Daily News reported recently.
This is not really a small matter -- 243 people died in traffic accidents in the city last year. It's estimated there are 3,500 serious injuries from traffic accidents in New York each year but fewer than 1 in 10 are investigated by police.
Besides a lack of interest, the police blame a lack of personnel. Sure, there are 36,000 police officers, the biggest municipal police force in the country. But only 19 of them -- yes, 19 -- are assigned to the Accident Investigation Squad. That's not many to cover 305 square miles packed with 8.2 million people and one of the most congested roadway networks anywhere.
Most of the time, there are only one or two officers on duty to cover the city's five boroughs, each including hundreds of miles of streets, highways and freeways. So if one of them is busy, or called in sick that day, there's nobody available to roll on accident calls.
Benign neglect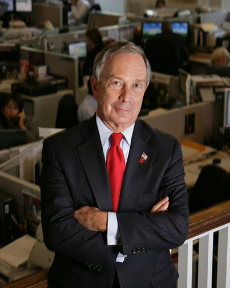 You might think that Mayor Bloomberg -- who jumps all over such issues as secondhand smoke, Big Gulps, greasy fries and mistimed "walk" lights -- would be all over the issue.
But no. Instead, the Mayor is annoyed that the whole affair is getting so much attention.
"Many like to criticize, but traffic fatalities are at the lowest level in city history and we now have 30,000 fewer injury crashes per year – 30,000 fewer per year – than we did a decade ago," Bloomberg spokesman Marc LaVorgna said in an email to the New York Observer. "Those results did not happen by accident – it's due to the aggressive enforcement and safety work of the NYPD and the traffic engineering work the Department of Transportation."
Whether the city council can do much about the problem remains to be seen. The NYPD is part of the executive branch of New York City government and is controlled by the mayor and his police commissioner, Ray Kelly.
It may not matter, though, since it's by no means a sure thing the legislation will make it through the council. City Council Speaker Christine Quinn isn't saying whether she'll support the measure.
"As with all legislation on the day that it's introduced," said Quinn, "It will be referred to committee, I will review it, and it'll make its way through the legislative process."
Ms. Quinn, a likely candidate to succeed Bloomberg in the mayor's office, was perhaps too busy with her other crusades to worry about maimed New Yorkers. She used her official letterhead this week to urge New York University to evict Chick-fil-A from its slot in the university's food court because the fast food chain's president made comments about gay marriage that she found objectionable.
But fear not. All is not lost. If the NYPD's elite Accident Investigation Squad can't make it to the scene, the department's traffic agents -- known as "Brownies" -- are still eager to ticket anything that moves, as shown in this video:
---