---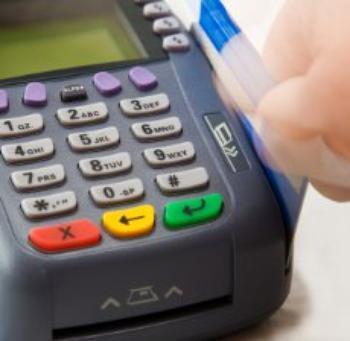 It was hailed as a victory for just about everyone. But it turns out no one is very happy about the $6 billion settlement of a seven-year dispute between retailers and credit card issuers over "swipe fees."
The latest to weigh in against it is the Retail Industry Leaders Association (RILA), whose 70 members include some of the world's biggest retailers -- Walmart, Target and Home Depot, among others.
The National Association of Convenience Stores (NACS), the National Grocers Association and other trade groups had already come out in opposition to the settlement -- and RILA is urging all of the plaintiffs in the case to oppose the deal.
RILA said it particuarly objects to terms that prevent retailers from suing credit-card companies in the future over processing fees. Of course, this is exactly the kind of outrageous demand big corporations routinely impose on their customers, but that's another story.
"Retailers are concerned that in addition to limiting their future legal options, the proposed settlement preserves the Visa/MasterCard duopoly and constrains emerging innovations that could bring meaningful competition to the marketplace," said RILA President Sandy Kennedy.
Who picks up the tab?
The settlement was announced in July with a great thunderclap proclaiming that Visa and MasterCard would have to pony up $6 billion, although when went mostly unsaid was that consumers might very well be the ones ultimately picking up the tab, since the settlement would allow retailers, who would split teh $6 billion, to impose a fee on customers who pay with credit cards -- in effect, allowing them to give a discount for cash.
The class-action suit combined more than 50 lawsuits that basically alleged that Visa and MasterCard had conspired to set swipe fees artifically high.
Kennedy said the settlement demonstrates that retailers were on-target with their claims against the credit card companies.
"While Visa and MasterCard's decision to pursue a settlement affirms the legitimacy of retailers' claims, the flawed proposal upholds the networks' anticompetitive practices and fails to provide retailers and their consumers with meaningful relief from tens of billions of dollars in hidden fees," said Kennedy. "We urge class plaintiffs to reject the proposal and send a clear message that a settlement that fails to engender competition and fix the broken electronic payments market is unacceptable."
The settlement is not yet final. It must be approved by a federal district court judge in Brooklyn. The opposition of so many named plaintiffs and plaintiffs who are part of the class does not necessarily doom the settlement but it doesn't do much to grease the skids for it either.
---