---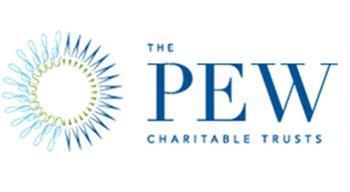 Banks and consumers have had an uneasy relationship the past few years as banks have taken steps to increase profits that have almost always resulted in more fees.
Stepping into the fray as something of a referee is the Pew Charitable Trust, which has spent the last few months trying to persuade banks to adopt a set of uniform disclosures on checking accounts, so that at least consumers know about the fees and can take steps to avoid them. To date, the group says 12 major U.S. banks have signed on.
Bank of America on board
Bank of America is the latest to adopt the Pew disclosures. Webster Bank of Waterbury, Conn., the Cape Cod Five Cents Savings Bank of Harwich Port, Mass., and Fifth Third Bank of Cincinnati, Ohio, also recently introduced this simple disclosure to their customers. Pew now says five of the top 12 U.S. banks are on board, representing 27 percent of total deposit volume.
"Now, millions more Americans can obtain essential financial information in an easy-to-understand format," said Susan Weinstock, director of Pew's Safe Checking in the Electronic Age Project. We urge other financial institutions to follow suit."
Most banks not user-friendly
Pew said it found that most financial institutions do not summarize key information in a simple, user-friendly way, making it cumbersome for consumers to find important policies and fees. It found disclosure documents among the nation's 12 largest banks have a median length of 69 pages.
So Pew said it set out to make the process simpler and more transparent. Its model disclosure box, as a preface to the larger document, allows customers to comparison shop and determine which checking account best meets their needs. Pew says consumers like it and, when you explain the benefits to them, so do the banks.
"Our customers want clear and easily accessible information about their accounts so they can make the choices that are right for them," said Susan Faulkner, Bank of America Consumer and Small Business Products executive. "We listened to customers and made enhancements that help make it easier for them to understand and control their finances. Our commitment to clarity is not new, but we continue to look for ways to improve our customers' experience."
Pew says the Consumer Financial Protection Bureau (CFPB) should make the more transparent disclosures standard within the banking industry.
---