---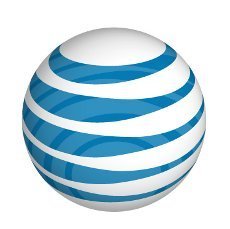 If you have an AT&T 2G wireless phone, don't get too attached to it. The company says it will shut down its aging 2G network by 2017, so you won't be able to talk to anyone but yourself when that happens.
The shutdowns are being phased in so some will come a lot sooner than 2017. In fact, some are already happening and consumers aren't necessarily jubilant.
One of them is Judy of New Hyde Park, NY, who is not happy with AT&T's plans.
"AT&T is cutting 2G service and phone will no longer work - They are offering a new updated phone via letter, but won't let me continue with my original data plan of $20 per month," she said in a review posted on ConsumerAffairs. Instead, they are offering a more expensive data plan at $30 per month.
"I don't want to switch, but I'm forced to since they are no longer offering 2G in my area as of 5/15/2012. Isn't it illegal to make me pay more money for a new plan? Especially, when I do not want to switch or upgrade but am being forced to. I have been a loyal customer for over 15 years."
AT&T Wireless says about 12% of its customers are still using 2G devices. Most of them are relatively simple phones without all the bells and whistles of the 3G and 4G smartphones that have become increasingly popular with consumers.
That 12%, by the way, may not sound like much but it adds up to nearly 8.5 million people. Many consumers with the older devices have resisted upgrading because they like the simplicity of their plain old phones.
But technology waits for no one and carriers are eager to shut down their older networks because they are less efficient at using scarce spectrum than the 3G and 4G.
AT&T said it no longer sells 2G phones to its contract customers but, obviously, there are still a lot of them out there.
The telecom giant has been building out its 4G network since last year, racing to keep up with Verizon, which is a few steps ahead.
---