---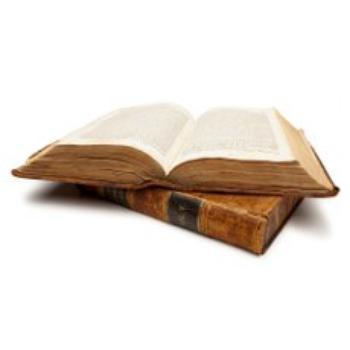 As kids head off to school with backpacks loaded with heavy books and college students shell out hundreds of dollars for text books they'll use for one semester, digital publishers are promising to make education less expensive and easier to carry.
The same technology that allows consumers to download and read their favorite mystery on their tablet or e-reader also lets college students access course material electronically. More and more distributors are getting into the game.
Amazon textbooks
Amazon, which sells all types of books through its Kindle device, is lately promoting the availability of textbooks. On its website, Amazon says it can save students up to 80 percent of the cost of their print textbooks.
Students choose a rental length between 30 and 360 days and pay only for the exact time they need a book. They can extend their rental for as little as one day or convert to purchase. If you make annotations, you can access your notes and highlights anytime, even after the rental expires, at kindle.amazon.com.
Accessing the texts does not require a Kindle. According to Amazon, you simply download the Kindle reading app and can access the textbooks on a Mac, PC or almost any kind of mobile device.
CourseSmart
Meanwhile, companies specializing in textbooks are also getting into digital distribution. CourseSmart, which bills itself as the world's largest provider of eTextbooks and digital course materials, says it has saved students more than $100 million on textbooks since the company was founded in 2007.
"CourseSmart was founded on the principal of expanding access to higher education by offering students significant savings on their required course materials, and as the cost of earning a degree continues to rise, it is essential that students have digital options," said Sean Devine, CEO of CourseSmart. "CourseSmart's savings go beyond the textbook sticker price, because students can access their digital course materials without having to purchase a dedicated device or specific eReader."
Of course, studying using an eTextbook only works if the provider has the book you need. CourseSmart claims to have over 90 percent of the core textbooks in use today, or 30,000 titles from over 33 publishers.
Free services
Colleges and universities, meanwhile, are also getting involved in an effort to reduce the very high cost of college texts, which pose a significant financial burden to many students. MIT's Open Course Ware, for example, provides free lecture notes, exams and videos.
Rice University has something similar, called Connexions Consortium, offering open source educational technology and open access educational content.
College textbooks can easily cost between $100 and $200. The good news for students is this cost will probably come down as eTextbooks expand through the educational system. It'll make the backpack a little lighter too.
---