---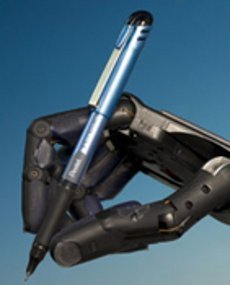 The Missouri Attorney General's Office has reached an agreement with mortgage-services company DOCX and its parent company Lender Processing Services, Inc. (LPS). It settles criminal charges stemming from the defendants' alleged role in the foreclosure robo-signing settlement.
Under the agreement, LPS will pay the state of Missouri $2 million and will cooperate with the Attorney General's Office in its continuing criminal investigation of founder and former president of DOCX, Lorraine Brown.
DOCX's role in the robo-signing process came to national attention when 60 Minutes reported that Linda Green, an employee of DOCX, purportedly signed thousands of mortgage-related documents on behalf of several different banks and in multiple handwriting. The 68 documents on which the indictments were based were purportedly signed by Linda Green, but were allegedly signed by someone else.
Fine much higher than profits
According to the Missouri investigation, DOCX earned approximately $363,000 in total revenue from the execution and filing of mortgage-related documents in the state of Missouri for the years 2008-2010. Missouri Attorney General Chris Koster points out that LPS's payment of $2 million to the state is well in excess of the revenue earned by the company in the state of Missouri during the relevant time period, and is approximately two and a half times the amount that could be obtained as a result of convictions on the previously pending indictments.
LPS discontinued the operations of DOCX in May 2010. LPS terminated Lorraine Brown in November 2009.
Koster obtained the indictments against Brown and DOCX for forgery and making false declarations related to mortgage documents processed by DOCX in the state of Missouri. The indictment claimed that DOCX directed employees of the company to falsely sign mortgage documents in the names of various bank vice presidents without proper authorization.
In deeper
To make matters worse, the indictments declared, the phony signatures were then falsely notarized by DOCX as though they were signed by the correct officers. Finally, the forged documents were then filed in courthouses across Missouri.
"My office has taken the position that when you sign your name to a legal document, it matters," Koster said. "The monetary disgorgement and the agreement we have reached in this criminal case with DOCX should remind all mortgage-services processers that our system of titling real property will be held to a standard of accuracy and truth expected by homeowners across the country."
Koster said LPS also entered into a separate consent order with the Federal Reserve, the FDIC, and the Office of the Comptroller of the Currency that requires LPS to allow an independent, third-party consultant to conduct a review of document execution services provided by subsidiaries of LPS, such as DOCX, between January 1, 2008, and December 31, 2010.
The review is intended to assess potential financial injury to borrowers. Under the federal consent order, LPS has agreed to prepare a remediation plan to provide restitution to borrowers if any financial harm is found
---