---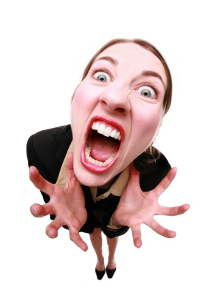 Let's face it; we've all been victims of horrible service and bad products. It doesn't matter where you live in the world or what income bracket you dwell in, none of us is exempt.
Think about the many times in your life when you received a rolling of the eyes from a store employee after asking for help, or getting a series of quick and vague answers when you were inquiring about a home loan.
For some reason there are certain companies and brands that act as if they're doing you a favor by providing you service.
But what are some of the top complaints that consumers have expressed in recent times and which services or industries do most of the gripes come from?
As we reported earlier this week, a report conducted by the Consumer Federation of America (CFA) and the North American Consumer Protection Investigators (NACPI), found complaints related to the auto industry were at the top of the customer grievance list in 2011.
Specifically, the chief auto complaints were about misrepresentations in advertising and sales. Many customers were sold barely functional cars, and many repair attempts were unsatisfactory.
A good portion of the auto complaints were also related to consumers being wrongfully towed or cars being repossessed without proper warning. There were also plenty of complaints about unfair leasing agreements.
My colleague Mark Huffman and I had no trouble finding numerous examples in the ConsumerAffairs database. 
Car dealers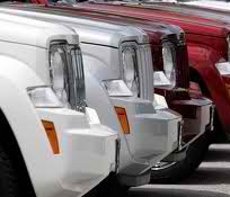 From Connecticut to California customers have been on the receiving end of broken down jalopies and shifty, fast-talking car dealers.
David Stanley Chevrolet in Oklahoma City is a good example. 
"Absolute joke", said Kris of Yukon, Ok. He was obviously none too happy about the annoyances he had to journey through when purchasing his vehicle.
"Big hurry to sell me the car and nearly 60 days later, they still haven't' gotten the paperwork right and I can't even title or legally drive the vehicle," he said in a complaint to ConsumerAffairs.
Another reader spoke of purchasing a truck from David Stanley Chevrolet, but the darn thing only lasted 50 miles before it started to break down.
Payday loan debt collector scam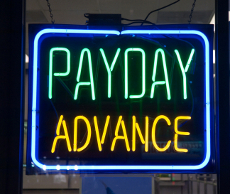 One of the biggest sources of fraud complaints, for example, is the payday loan debt collector scam – which actually covers two of CFA's categories.
"Yesterday I was out of the office so my assistant answered my phone, Kari, of Beacon, NY, wrote in a complaint to ConsumerAffairs. " A man identified himself as Officer Kevin Smith of the Federal Crime Investigation Bureau and told her I must call back immediately since there was a serious legal matter pending against me. Not knowing if something had happened with one of my teenage sons, she called me out of an important meeting and I called back right away, only to find out that they were saying I had passed fraudulent electronic checks when I defaulted on a payday loan I had taken through the Internet."
In this widespread scam, operators are gaining access to the personal information of people who have applied online for a payday loan and are threatening them with arrest. These people are not real debt collectors and are using the illegal threats to extort money. The real danger to victims is they have somehow gained access to their personal information and pose an identity theft threat.
Know your rights
Meanwhile, some legitimate debt collectors generate plenty of complaints when they cross the line. Some consumers complain of repeated telephone calls at all hours of the day as well as phone calls to family members. There are rules debt collectors must follow, set forth in the Fair Debt Collections Practices Act. To stop harassing phone calls a consumer should send a certified letter telling the debt collector not to contact them by phone, only by mail.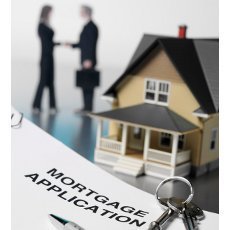 For the last four years ConsumerAffairs has received thousands of complaints from struggling homeowners who are trying to get a mortgage modification. The servicer requests documents from the homeowner. The documents are sent and several weeks go by. The homeowner calls and is told the servicer doesn't have the documents, they need to be sent again.
It's not just one company that has these problems, it's just about all of them. Abra, of Eugene, Ore., said she went through the ordeal with Bank of America.
"In September 2011 I got paperwork informing me that my three month trial modification was approved and that I should call in each payment during those months," Abra wrote in a ConsumerAffairs post. "The first time I did, I immediately noticed the tone of the representatives had changed. They informed me that they are debt collectors! I asked what for, I wasn't behind in my payments and have a great credit score? They didn't seem to know why I was in collections."
Abra said it turned out the bank was applying her payments to the wrong account. She then applied for a second modification this past February.
Wrong account
"Sent all the paperwork in, twice, and keep getting requests for the same paperwork," Abra wrote. I tried to call my 'Relationship Manager,' who never seems to know anything about her job or how to do it, and for weeks I've called multiple times a day leaving messages and no one ever calls me back!"
But then Abra found something that worked. She called the Making Home Affordable office, the program set up by the Obama Administration to facilitate mortgage modifications. While the program has come in for criticism for the small number of modifications it has achieved. Abra says it saved her home.
And when it comes to homes, they produce countless complaints – at least companies providing home-related services do.
"In the last four weeks, I have had to have a Sears repair man come four times," Jennifer, of San Jose, CA, wrote in a complaint. "It took the fourth repair person to have the sense to look under my dishwasher. Our house is for sale and the inspector came and saw the dishwasher was leaking under the house. I luckily had an appointment set up for that day."
New laws
The survey also asked the consumer agencies which laws they believed needed to be passed within the next few years.
Suggestions for new laws included landlords not being able to avoid responsibility for having mold or insect problems on their property, and creating harsher penalties for businesses or specialists who operate without a license.
The protection agencies also want to see a law that would require high school students to take classes on the ins-and-outs of consumerism.
Some of the other fastest growing complaints among consumers in 2011 were attached to bundled utility services, health products and services, wireless phone services, locksmiths, and free trial offers for memberships which are used at places like gyms or traveling clubs.
Vocational schools
Another popular complaint topic was vocational training schools.
The report indicates that many schools offering training and job placement fail to make good on their promises and many of them close down for lack of funding, after the students have already paid an average of $2,000 to $3,000.
Many of these schools target the immigrant sect of the populace and promise jobs in the areas of food preparation services and massage therapy, according to the study.
The agencies also reported seeing training schools that weren't accredited, yet they still operated and accepted course fees anyway.
The report goes on to suggest that anyone interested in a particular school should check its validity through their state's education department.
Where to park
Consumers should also be hyper-aware of where they park, as the report indicates that there were a slew of complaints about unfair towing.
The protection agencies reported that many drivers were being overcharged the maximum towing rate allowed within their county, and they were towed without receiving proper warning or parking notices.
Among our readers there were a host of complaints about towing companies like Fastway Towing & Collision in Brooklyn, N.Y., Code 4 Towing in California and Quick Response Towing, Inc. in Baltimore, Md.
Funding
Not surprisingly, the consumer protection agencies complainted they don't have enough funding.
"State and local agencies are essential components of the consumer protection system in the United States," said Susan Grant, the director of the consumer protection division at CFA.
"Their services save consumers and businesses money, relieve the burden on courts, foster confidence in government, keep the public safe, and help ensure fairness in the marketplace," she said. 
The 37 watchdog agencies that participated in the study said they recovered a combined total $146,714,069 for consumers. The total is a combination of both money awarded from legal action and informal settlements.
Unfortunately, "buyer beware" has never been more true. Consumers with complaints should not forget their state attorney general is often a power advocate for their cause. You can find your state attorney general's contact information here.
---
Mark Huffman assisted in reporting this story.
---