---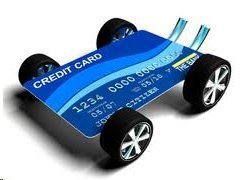 In recent years car rental companies have become more aggressive in nicking customers for minor damage to vehicles discovered long after the car has been turned in.
Consumers can protect themselves to accepting the company's damage waiver, but that adds a fee to the daily rental. That can be very expensive protection.
Depending on the credit card you use to pay for the rental car, you can acquire some extra insurance coverage. It turns out most credit card companies offer some measure of insurance protecting to their customers. The trick, however, is knowing which card protects you the most and which cards can leave you exposed.
Visa provides best coverage
Odysseas Papadimitriou, CEO of CardHub, has analyzed credit cards for their car rental insurance coverage. He said Visa's rental insurance is the best, with a high score of 87 percent, followed by Discover, American Express and MasterCard.
"We evaluated the networks in a number of different categories, ranging from which cardholders are eligible to how claims must be filed, and compared their policies to our subjective definition of the 'ideal' policy -- one where you'd know what you were getting based on common sense, without having to read the fine print," Papadimitriou said.
It's important, he says because far too few credit card users read their cardmember agreements.
"In the end, Visa's policy won out, largely due to the ubiquity of coverage on network cards and the fact that it covers towing charges and a rental company's loss of use," he said.
Limits
But consumers should understand there are limits to what credit cards offer and it might not be prudent to rely on this coverage. David, of Ashland, OR, reports a tree limb fell on his Hertz rental last summer, a car he had paid for his his Visa card.
"Within the hour, we had notified our insurance company, Hertz and Visa, which was supposed to cover the damage since we had used the Visa card for rental," David wrote in a ConsumerAffairs post. The car was repaired three weeks later. "In spite of calls to Hertz, we next heard from them on seven months after the accident. Since we had been unable to provide Visa with the paperwork they required within 45 days, Visa refused to honor our claim with them. We ended up paying the deductible not covered by our insurance."
And in the case where a rental car company charges you for damage discovered after you turned in the vehicle, these credit card policies may be of little or no value. According to CardHub, Discover and American Express both require that cardholders submit a police report when filing a claim; Visa asks for one, when available, and MasterCard requests one in cases of vandalism, multi-car collisions and when a vehicle is no longer driveable.
The best way for consumers to avoid being charged for minor damage that is not of their doing is to photograph the car before you drive it off the lot and then again when you return it. At the very least you then have evidence to present to your credit card company and they might be able to persuade the rental agency to drop the claim.
But sadly, the only sure way to avoid being charged for "after the fact" damage is to take the rental car company's expensive damage waiver.
---